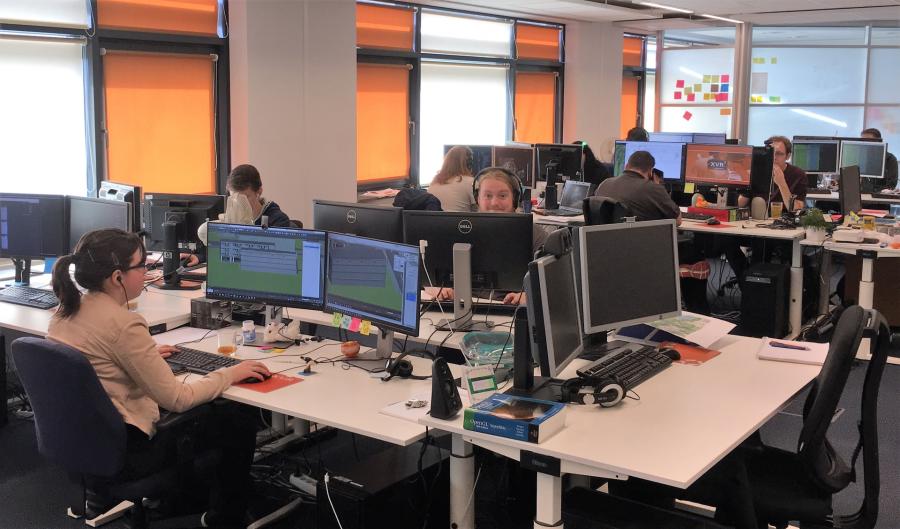 Internship (6 months) - Channel Management (Sales)
Do you have an interest in emergency services, virtual reality and Sales Channel Management? Are you looking for a fun and challenging internship to develop your communication and commercial skills in an international setting? Then we're looking for you!

XVR Simulation is a developer of serious games used to train and educate emergency services. Our XVR Virtual Reality simulation platform is currently used in more than 50 countries. Click here for an impression of our software.

We offer our products and services through regional support centres and local partner networks all over the globe. To match our steady growth, we're looking for a Channel Management Intern. You will be working in the Channel Management Team with close contact to the Sales Team, other in-house departments and our global partners.
You will have the opportunity to conduct a business research assignment for your educational programme (if applicable).
What we ask:
- You're currently completing a Bachelor's or Master's degree in Business Management or Marketing.
- You're fluent in English, both verbal and written (additional language skills are a plus).
- Good knowledge of Microsoft PowerPoint, Word and Excel, as well as Adobe Reader is a must.
- Experience with CRM or video editing tools is a plus.
- Previous internships/working experience in Sales, Marketing or Business fields is a plus.

Your profile:
- You have good communication skills to be able to work with in-house colleagues and external business partners.
- You have a customer-oriented mindset.
- You're able to multitask among various types of daily activities.
- You're self-motivated, pro-active, and you have the ability to work both independently without close supervision and in a team environment.
- You have a pro-active character, are solution-driven and are reliable in delivering results.
- You like to be part of a team and have a can-do attitude.
- A good understanding of serious games or virtual reality training is a plus.
What we offer:
- A varied and challenging internship at an international software company.
- Hands-on experience in international sales channel management.
- Collaboration with internal departments, with the help of the Channel Manager, to ensure successful sales and support services for XVR partners.
- Learning about business analysis and professional sales processes.
- Learning how to use the related commercial or project management system and tools (CRM, Confluence).
- Opportunities to use and develop your communication, negotiation, team work and commercial skills.
- Opportunities to grow your network in an international business environment and in the emergency response sectors.
- The possibility to grow to a full-time employee after ended internship.
- Compensation of €450 per month.
- Typical Dutch lunch spread, fresh fruit and snacks.*
- Play Foosball and Smash Bros. with colleagues during breaks.*
(* Currently on hold due to COVID-19 measures in the office, but we hope to pick these back up soon!)
Working hours:
We're looking for someone who is available for 32-40 hours a week to work with our team based in Delft, The Netherlands. The internship has duration of 6 months.
Are you the Channel Management Intern we're looking for?
Surprise us with an original resumé, current school transcription of records and motivation letter and send this to jobs@xvrsim.com. If you want more information on the application procedure, please contact Carla Clardy, clardy@xvrsim.com, +31 15 212 52 76.
Übersicht