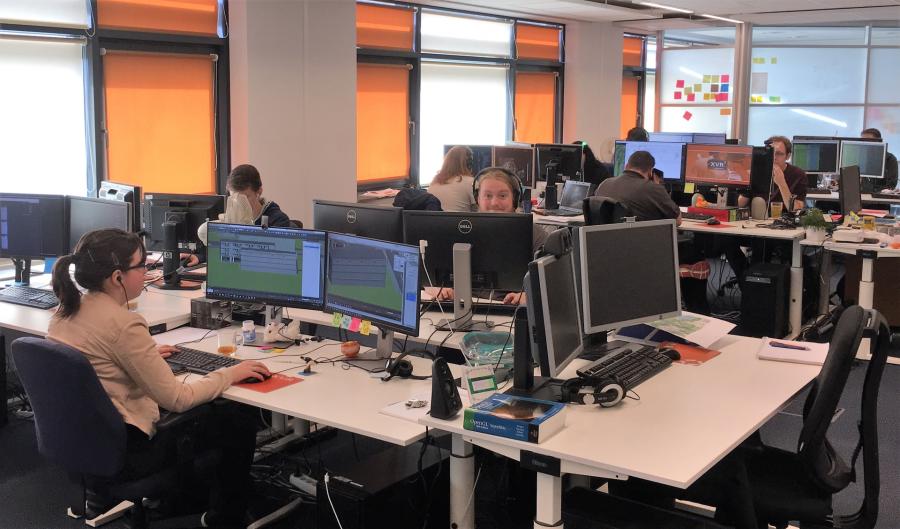 Experienced back-end web developer
We're looking for a back-end web developer. Do you have an interest in emergency services, virtual reality and coding? Can you work independently? Then we're looking for you!

XVR Simulation is a developer of serious games used to train and educate emergency services. Our XVR virtual reality simulation platform is currently used in more than 50 countries. Click here for an impression of our software.
To match our growing market, we're always creating new ways and solutions for our users to train and learn. We need someone with a talent for back-end web development to help develop an exciting new product.
What we ask:
- Knowledge of and experience with C#.
- Knowledge of ASP.NET.
- Knowledge of PHP and Node.js is a plus.
- Interested in Game Development.
- Experience with Unity is a plus.
- Experience with webservices and docker.
- You're self-motivated & pro-active.
- You're able to work both independently without close supervision and in a team environment.
- You're proficient in both English and Dutch.
What we offer:
- A varied and challenging job at an international software company.
- A sociable team and an informal and professional culture.
- Plenty of room to take responsibility and initiative.
- A contribution towards travel costs.
- Typical Dutch lunch spread, fresh fruit and snacks.*
- Play Foosball and Nintendo Wii with colleagues during breaks.*
- The chance to contribute to an innovative product with which emergency responders from all around the world train their skills for the greater good of society.
(* Currently on hold due to COVID-19 measures in the office, but we hope to pick these back up soon!)
Working hours:
We're looking for someone who is available for 32-40 hours a week to work with our team based in Delft, The Netherlands.
Are you the experienced back-end developer we're looking for?
Surprise us with an original résumé and motivation letter and send this to jobs@xvrsim.com. If you want more information on the job opening, please contact Ferry Pak: pak@xvrsim.com. If you want more information on the application procedure, please contact Carla Clardy, clardy@xvrsim.com, +31 15 212 52 76.
Overview