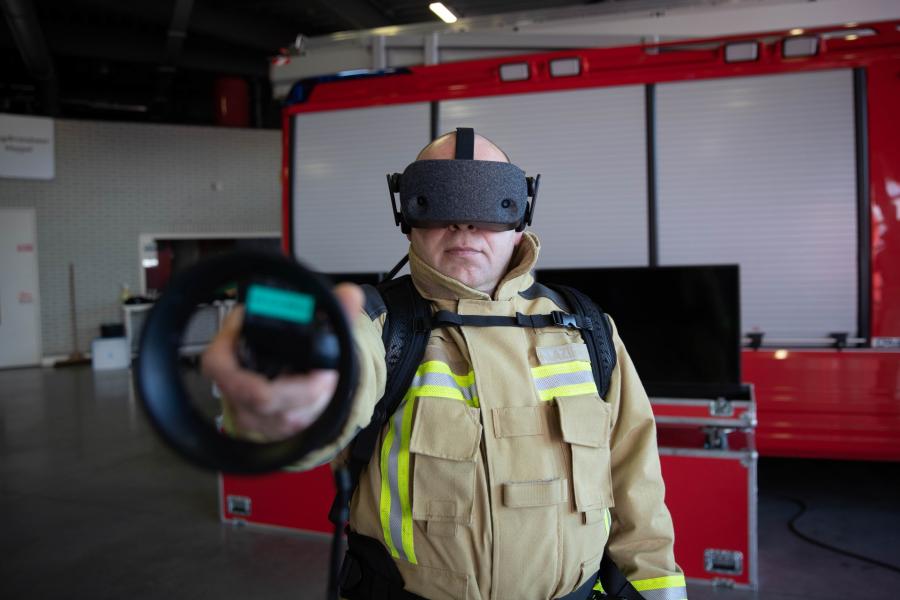 Gaming software tester
Wanted
Experienced
Enthusiastic
Critical
Gaming Software Tester
Are you an experienced software tester with an affinity for games? Do you have experience in all testing tasks, from developing testing strategies to test execution? Then we're looking for you!
XVR Simulation is a developer of serious games used to train and educate emergency services. Our XVR Virtual Reality simulation platform is currently used in more than 50 countries. Click here for a sneak preview of our software.
To match our steady growth, we're looking for an experienced Gaming Software Tester to join our team. We're looking for someone who is broadly educated in testing and who is able to initiate improvements in our overall testing process.
What we ask:

- You have a bachelor's degree (academic level of thinking and working).
- You have analytical skills, are accurate, result- and solution-oriented, and driven.
- You're a team player with good communication skills.
- You have knowledge of, or experience with, testing internet solutions.
- You're a certified tester (TMap Next or ISTQB) - or are experienced in working with these methods.
- Having knowledge of, or experience with, automated testing is a plus.
- You're fluent in English and Dutch, both verbal and written.
What we offer:

- A varied and challenging job at an international software company.
- A sociable team, and an informal and professional culture.
- Plenty of room to take responsibility and initiative.
- A contribution towards travel costs.
- Typical Dutch lunch spread, fresh fruit and snacks.*
- Foosball and Nintendo battles with colleagues during breaks.*
- The chance to contribute to an innovative product with which emergency responders from all around the world train their skills.
Working hours:
We're looking for someone who is available for 40 hours a week to work with our team based in Delft, The Netherlands.

Are you the gaming software tester we're looking for?

Surprise us with an original résumé and motivation letter and send this to jobs@xvrsim.com. If you want more information on the job opening, please contact Riekie van der Laan, vanderlaan@xvrsim.com, +31(0)15 212 5276. If you want more information on the application procedure, please contact Carla Clardy, clardy@xvrsim.com, +31 15 212 52 76.
Overview