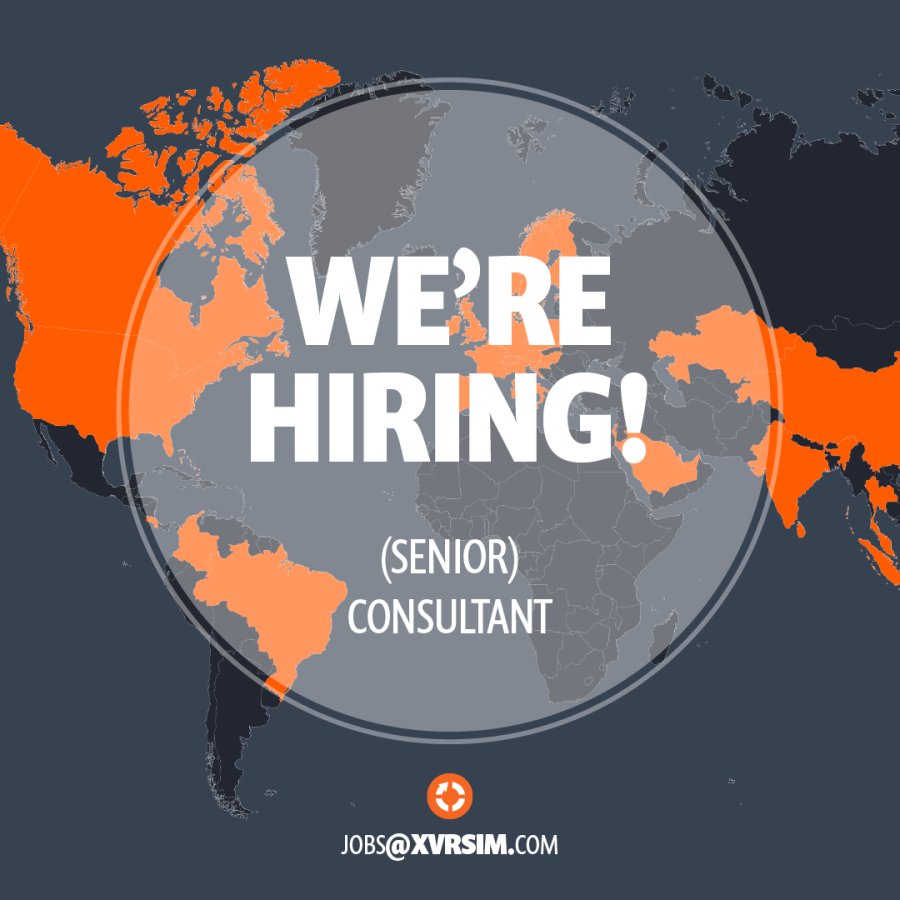 (Senior) Consultant
Are you the consultant we are looking for? Are you interested in emergency services, virtual reality software, and advising and training end users? Are you enthusiastic about presenting, whether it is in front of 1 or 30 people? Then we are looking for you!

XVR Simulation is a developer of serious games used to train and educate emergency services. Our XVR virtual reality simulation platform is currently used in more than 50 countries. Click here for an impression of our software.
To complete our team of professional services, we are looking for an experienced Consultant/trainer. You rely on your talent for listening and problem-solving to understand and meet the problems and demands of our clients. You use your skills in presentation and communication to teach the end users how to use our software – from beginners to advanced level. As project manager you'll work closely with other departments.
What we ask:
- You are comfortable giving presentations and trainings to groups.
- You have experience with project management.
- You are willing to roll up your sleeves and get the job done. You would not ask anyone to do something you would not be willing to do yourself.
- You are self-motivated, pro-active and you have the ability to work both independently without close supervision, as well as in a team environment.
Your profile:
- You have a creative and solution-driven mindset.
- You are fluent in English and Dutch, both verbal and written (German is a plus).
- You are able to work under pressure and meet deadlines.
- Knowledge of or experience in the field of emergency organisations (Police, Fire brigade or Medical) is an advantage.
- You are willing to travel.
- You have an affinity with (serious) games in the simulation domain and with our target group.
- You have a Higher Vocational Education Work/Learning Level.
- Having a driver's license B is an advantage.
What we offer:
- A varied and challenging job at a fast-growing international software company.
- A sociable team and an informal and professional culture.
- Plenty of room to take responsibility and initiative.
- The opportunity to teach emergency responders from all around the world how to train their skills using our software.
- Meeting other cultures and organisations in the emergency services.
- A contribution towards travel costs.
- A competitive salary.
Working hours:
- We are looking for someone who is available for 40 hours a week to work with our team based in Delft, The Netherlands. Are you the Consultant we are looking for? Surprise us with an original resumé and motivation letter and send this to jobs@xvrsim.com. If you want more information on the job opening, please contact Edwin van de Snepscheut via vandesnepscheut@xvrsim.com, +31 15 212 52 76. If you want more information on the application procedure, please contact Carla Clardy, clardy@xvrsim.com, +31 15 212 52 76.
Overview