Launch of XVR On Scene 2020
XVR Simulation will be launching the 2020 version of XVR On Scene (OS) this summer. In OS 2020, we are introducing some exciting new tools and features as well as extensive improvements made to the movement system. The scope of these improvements meant we needed more time for testing to make sure that the quality and stability of OS 2020 is as high as you have come to know and expect from XVR. Therefore, the launch happens a bit later than usual – but we believe it is well worth the wait.
This year's list of improvements and new functionalities is long, so what follows here is just a short overview of the main updates to OS 2020. To download the full list of the new and updated functions, please click here.
Movement system
One of the major improvements of OS 2020 is the new movement system. In this new version, all forms of movement for placed items have seen a complete and comprehensive overhaul. Humans and vehicles using the new 'pathfinding system' will calculate the most sensible route for reaching their destination and dynamically avoid any obstacles blocking their chosen route. Other movement functionalities, such as 'free paths' and 'quick move', have also been updated to be more in line with the new movement system and overall give you more control of an item's determined route. All these improvements contribute to an even higher sense of realism in your scenarios.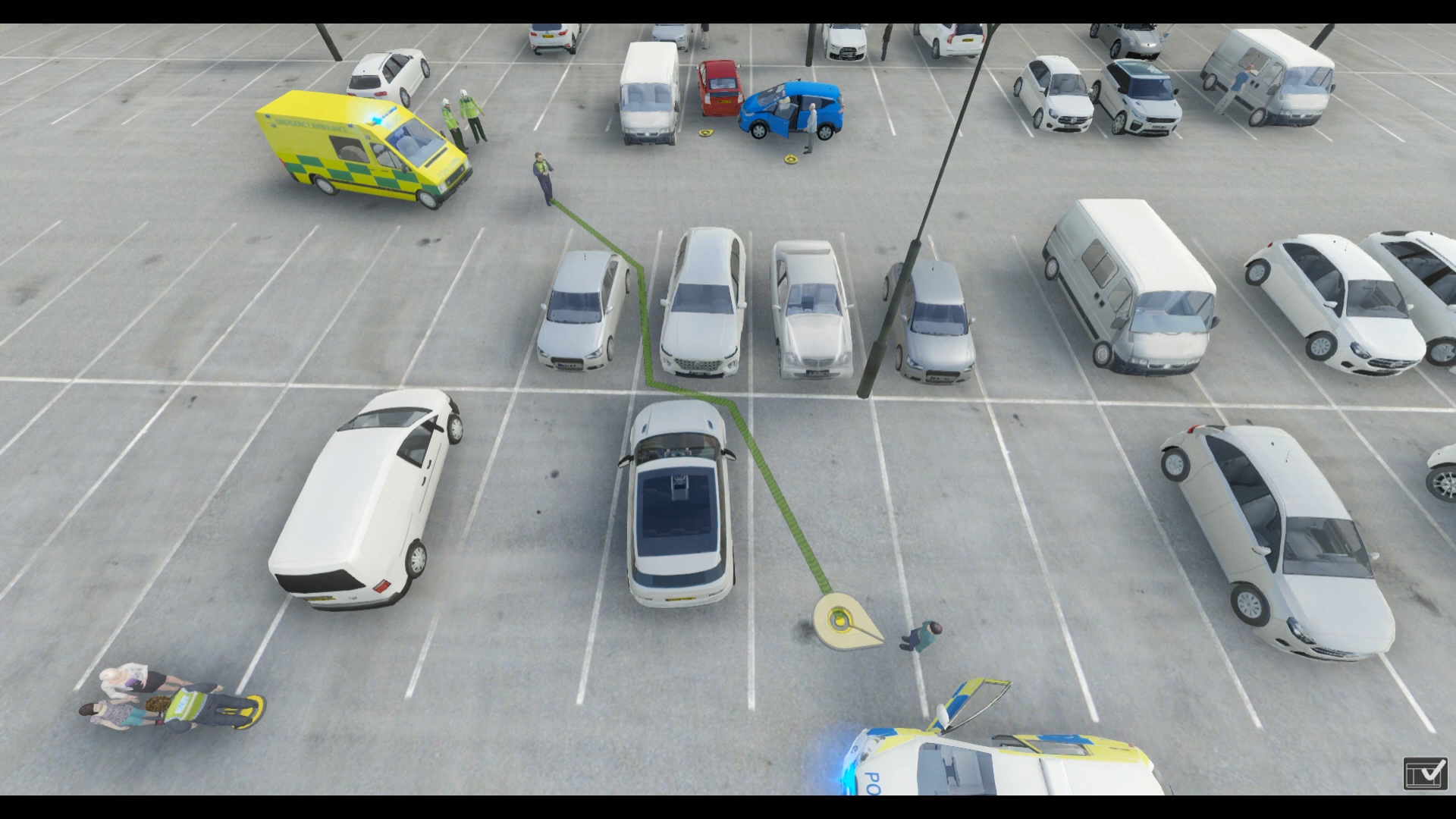 Object tools
We introduce a new Object Toolbar which gives you even more freedom to customise the items and their placement in your scenarios. All items can be positioned, rotated or scaled by simply clicking and dragging along the item's axis (or axes).
Content library
All unrestricted object library items and environments have been made available to all XVR users worldwide, which will make it easier to share scenarios and other content across borders (restricted content will, of course, still be restricted). The new object library filter, which filters on country and/or discipline, keeps your library neat-looking by only displaying content relevant to your scenario.
Thermal imaging functionality
In OS 2020, the thermal imaging system has also undergone a complete revision. It is now possible to access a handheld thermal camera when using a virtual reality headset. Different thermal visualisation colour models have also been added to replicate those used by different thermal imaging cameras – and as a special highlight, one of these can simulate the effect of a night-vision camera, making this thermal system applicable outside firefighting contexts.
And so much more…
In the last year, we have worked hard on developing new functionalities and improving existing ones, and we are excited to share this new version with all of you soon. Watch the v
ideo below for a preview of what to expect from OS 2020.
概览