Virtual conference in Flanders
As most countries are still limiting large events and gatherings due to COVID-19, many have taken the leap and are hosting virtual conferences instead.
On Saturday 17 October, Brandweercongres Vlaanderen (the Flemish Firefighting Conference) hosted their yearly event online for the first time. The conference is an initiative of the Flemish Fire Services Association, and the virtual conference had more than 2800 registered visitors from Belgium and the Netherlands.

XVR Simulation had a virtual booth at the conference where visitors could read information about XVR's platforms, watch product and testimonial videos, and chat with XVR representatives.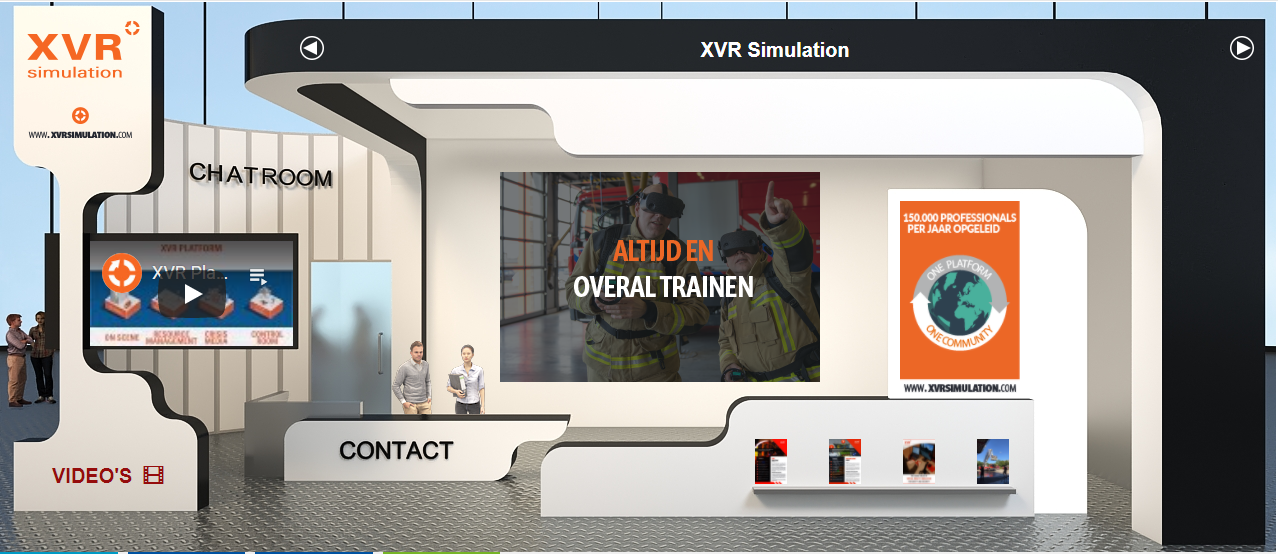 XVR Simulation was also represented in the booth of BIG vzw, a non-profit, HAZMAT advisory company for emergency services in Europe. BIG vzw hosted a workshop on e-learning, in which they demonstrated how using XVR On Scene and XVR 360 can be used for virtual reality training. You can visit their stand here (login required) or watch a demonstration of an XVR 360 scene on the BIG website (in Dutch only).
If you are interested in viewing some of the workshop recordings (there are a few in English), the virtual conference is still "open" if you register on the Brandweercongres Vlaanderen website [LINK].
概览