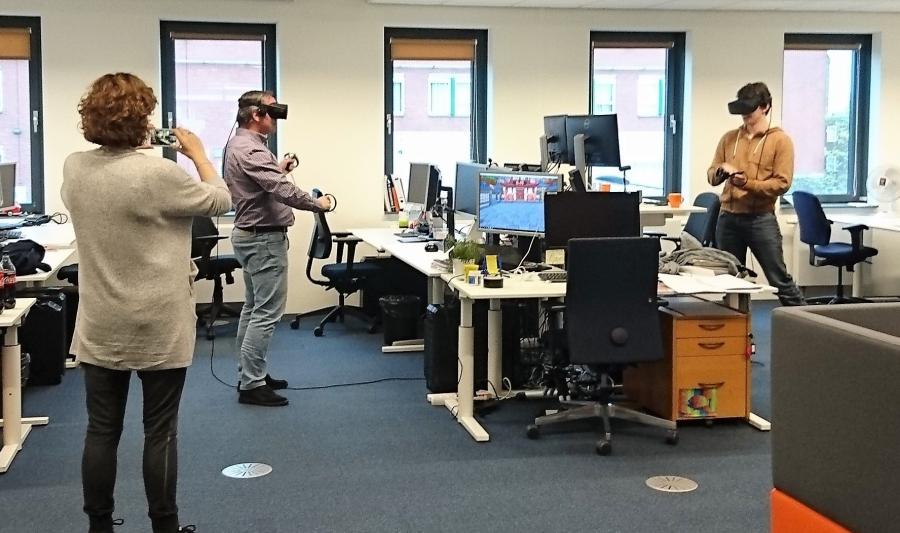 Gaming software testers
Do you have affinity with ICT and games? Are you accurate, confident and not afraid to speak your mind? Then we're looking for you!
XVR Simulation is a developer of serious games to train and educate emergency services. Our XVR Virtual Reality simulation platform is used in over 40 countries.
To match our steady growth, we are looking for enthusiastic and critical people, who have exacting standards, to start at our Quality Assurance department as Software Tester.
In your role as Software Tester you will monitor the quality and functionality of our products during the software development process. You're also making sure the software matches the requirements set by the Product Management department.
What you'll be doing:

You will be self-starting test cases based on use cases, while also executing the test cases.
You give input on general process improvements.
You provide the Product Management department with feedback on the results and you advise on how to improve.
You interact with customers and our global partners for user feedback.
What we ask:
A keen eye for detail.
Knowledge and hands-on experience of software testing is a plus.
You are systematic and able to concentrate on the job at hand, even when the pressure is on.
You are rock solid, not afraid to speak your mind, and you have good communicative skills.
You are fluent in English and Dutch, both verbal and written.
What we offer:
A varied and challenging job at an international software company.
A sociable team, and an informal and professional culture.
Plenty of room to take responsibility and initiative.
The chance to contribute to an innovative product with which emergency responders from all around the world train their skills.
Working hours:
We're looking for someone who is available for 32 to 40 hours a week to work with our team based in Delft, The Netherlands. Are you the energetic and strong-willed tester we're looking for? Send in your résumé and motivation letter to jobs@xvrsim.com. If you want more information on the job opening, please contact Steven Lohman, lohman@xvrsim.com, +31(0)15 212 5276. If you want more information on the procedure, please contact Carla Clardy, clardy@xvrsim.com, +31 15 212 52 76.
概览