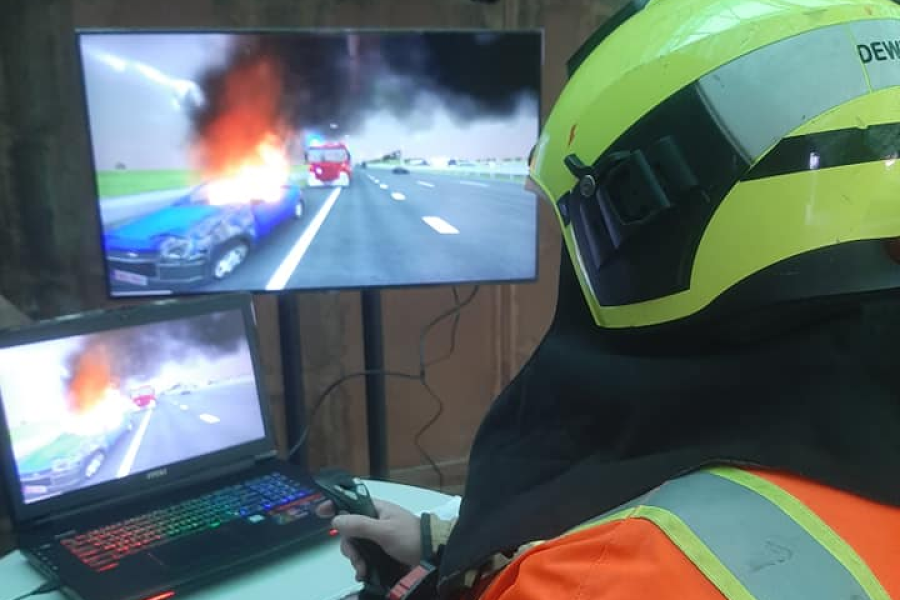 Provincial Fire School of Flemish Brabant
"XVR Simulation is a company that develops software customised for emergency services, and with a knowledge about emergency services and a passion that you rarely see!"
Wim van Vaerenberg – Chief Expert – Provincial Fire Service School, Flemish Brabant
The Provincial Fire Service School of Flemish Brabant (Provinciale Instituut voor Vorming en Opleiding) in Belgium has been a dedicated and enthusiastic XVR user since 2017. At their school, they have a fixed simulation training solution that can accommodate multiple students and an instructor training simultaneously using head-mounted displays. They use XVR On Scene and XVR Expo for training their firefighter students. They often collaborate with the teams at Brussels Airport nearby.
Below is a statement from Chief Expert Wim van Vaerenberg on his experience with XVR Simulation and our incident command training software.
"Since a number of years, the Provincial Fire Service School of Flemish Brabant has partnered with XVR Simulation for their virtual environments. Product updates are published regularly, and each time they are even better than the last and with more interesting new functionalities and improvements.
XVR Simulation listens to their users, and the user is always considered to be a top priority!
Any questions we have are quickly (usually immediately) answered. If there's no solution at that moment, the user is continuously informed about the possible solutions, and we work together towards a good outcome.
You can always contact XVR easily by phone or email if you have questions about the building and development of scenarios. The prices are fair, and the software is outstanding. The manuals are also clear, and their trainings and workshops are very well organised.
XVR Simulation is a company that develops software customised for emergency services, and with a knowledge about emergency services and a passion that you rarely see!"
概览