SAPHIRE-CTC new reseller XVR for France
Last week, SAPHIRE-CTC signed the contract to become a reseller for XVR Simulation in France.
SAPHIRE-CTC will focus solely on the French firefighting market. XVR Simulation, global market leader in scenario based training software, and SAPHIRE-CTC, supplier of complete training concepts, already have a successful partnership for close to 10 years in the Netherlands, both companies have now agreed to take it to the next level.
The hybrid training concept that SAPHIRE-CTC offers to its clients is unique and unparalleled. A complete concept that offers a unique experience for training and educating firefighters in all facets. SAPHIRE-CTC is very much looking forward on rolling out the hybrid concept and scenario based training in VR in France. CEO of XVR Simulation Joost Beerthuis is excited about the new reseller in France: "The combination of XVR Simulation software and the hybrid training concept of SAPHIRE-CTC is very promising and we look forward to seeing the results in France".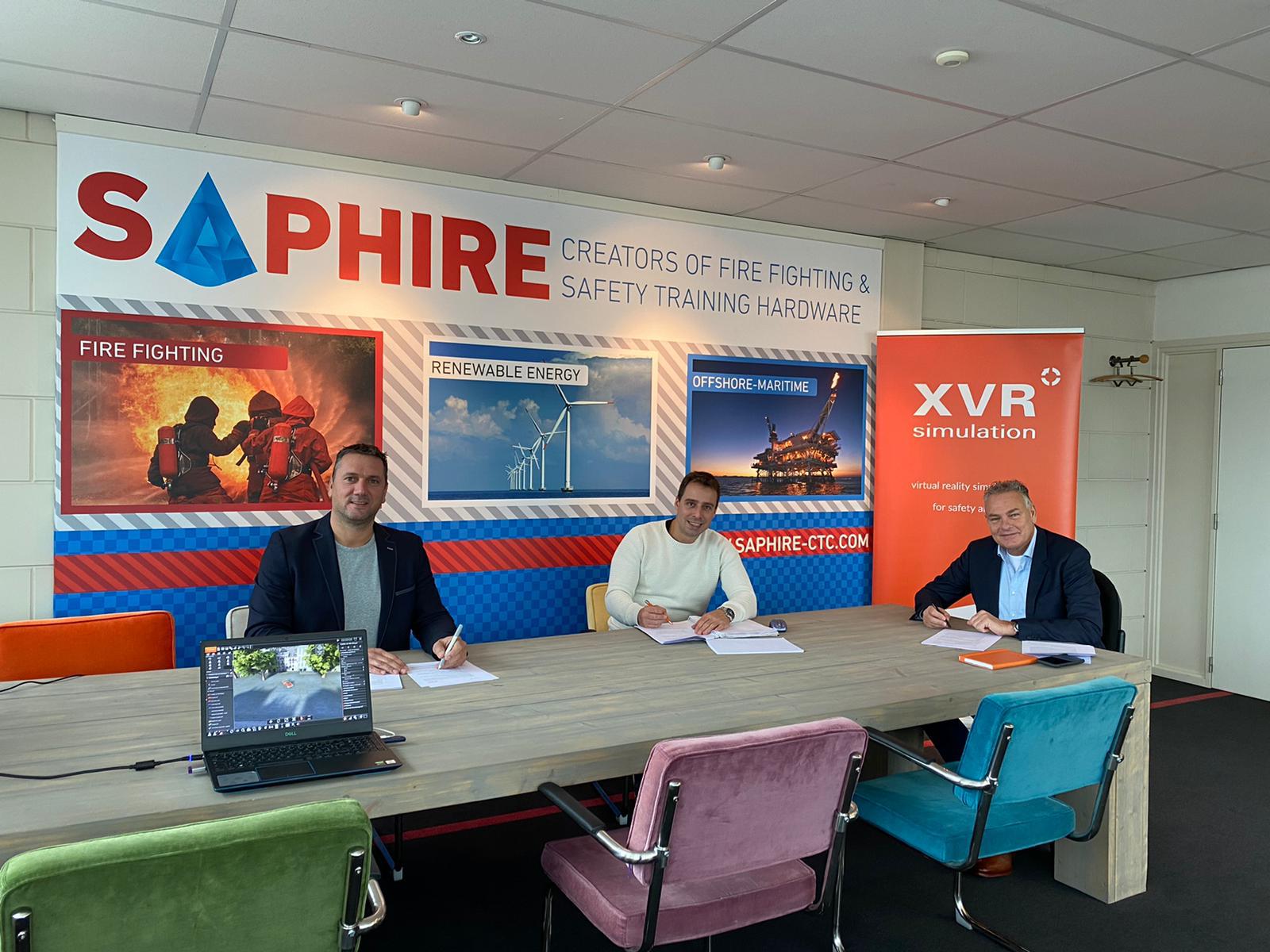 Overview