Update on XVR On Scene Expo
As mentioned during the User Group Meetings earlier this year, we are working on an exciting new addition to our virtual training platforms: XVR On Scene Expo. This app-based extension to XVR On Scene is scheduled to be released in 2021.
We know that many of our users are looking for solutions that allow for efficient pre-training as well as self-led solutions to supplement their training efforts. XVR On Scene Expo is a powerful e-learning tool and a time- and cost-effective solution for educating large groups remotely and at the same time.
XVR On Scene Expo started out as a pilot project with a web-based prototype called XVR 360. The pilot was so successful that we decided to build XVR Expo as a product. After many talks with pilot partners, we determined that Expo will be developed as an app that will integrate with XVR's other platforms. Choosing an app over a web-based program also addresses any concerns about security and data safety, and will give you the option to (in time) log and track your participants' results. Expo is a big, but exciting project, and we firmly believe this will enrich the educational and training experience of you and your staff.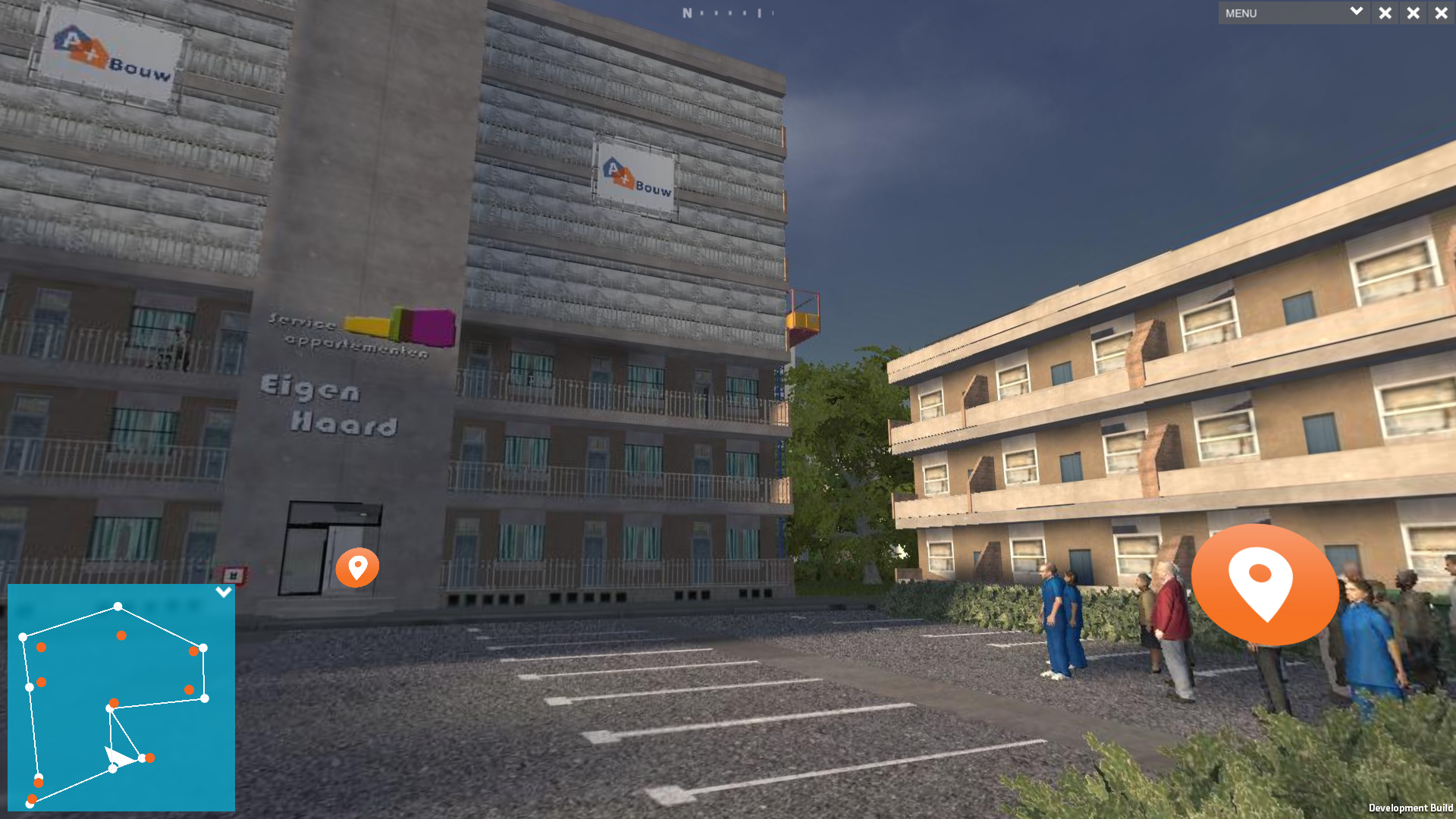 Instructors can prepare scenes and assignments for their training participants to complete individually ahead of a training or exercise, or before going on assignment in the field. Participants will be able to navigate around a scene using the instructor-determined viewpoints, as well as access hotspots which can include further information about e.g. procedures or the incident taking place, or it can prompt a multiple-choice question. Expo scenes and assignments are entirely self-led and can be completed from anywhere, at any time, using a tablet or laptop.

If you wish to already trial the concept with XVR 360 and how it might fit into your training curriculum, please get in touch with us through info@xvrsim.com.
Overview