XVR exhibits around the world
The coming weeks, XVR Simulation is present at both the Belgian INFOPOL|XPO112 as well as the FDIC International in Indianapolis, USA.
INFOPOL|XPO112
The INFOPOL|XPO112 exhibition takes place every two years. This edition, XVR Simulation will be exhibiting together with the department of internal affairs of the Federal government of Belgium. At the booth they will be displaying innovative ways to train and exercise in XVR with the HTC Vive. The INFOPOL|XPO112 takes place 2 – 4 April.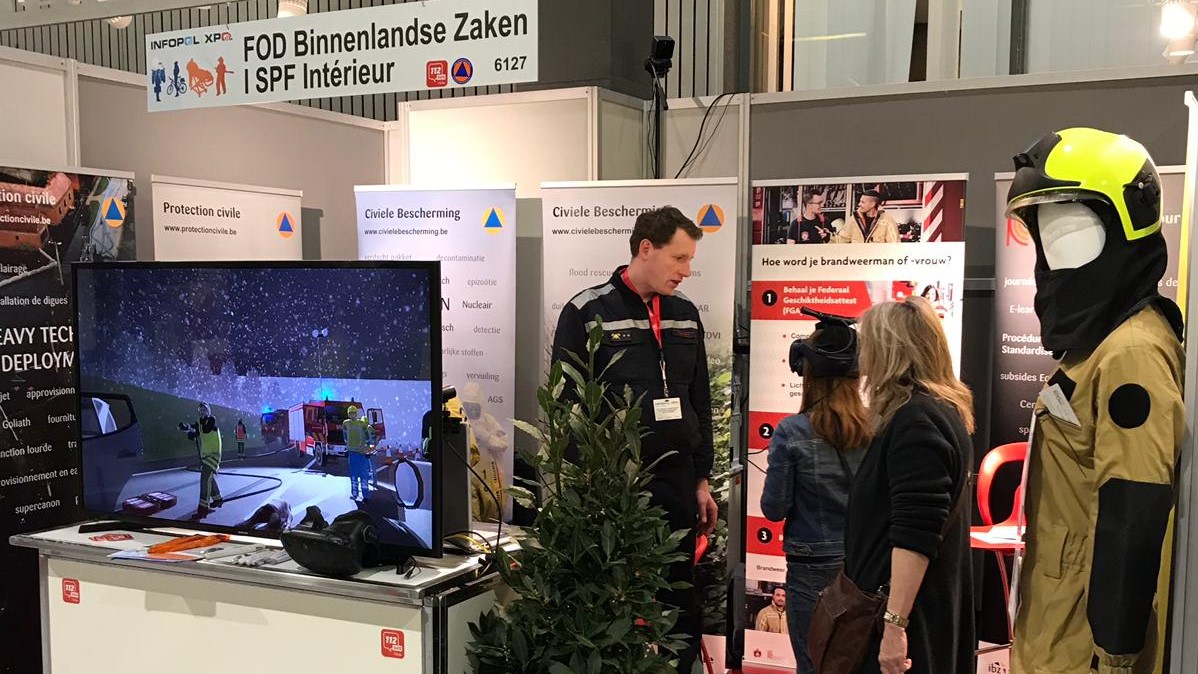 FDIC International
The FDIC International exhibition (8-13 April) brings together 34000 Fire and Rescue professionals from over 65 countries in the world. XVR Simulation will be exhibiting together with partner CrisisSim and XVR user W.S. Darley and Company (Booth 3721). CrisisSim CEO Martijn Boosman created the following video to give an example of the USA specific incidents and disasters that can be created with XVR:
Overview