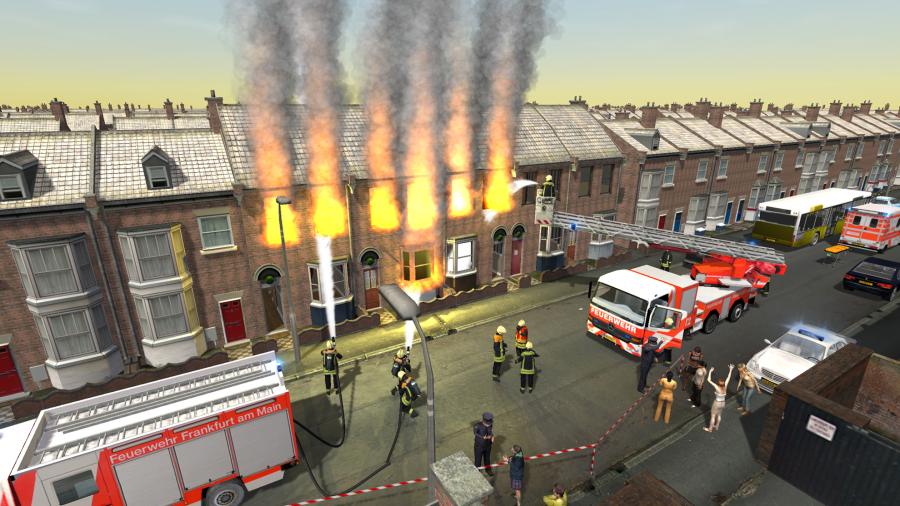 Greater Manchester Fire and Rescue
"XVR enables us to recreate large scale incidents in a virtual reality (VR) world which in real life would require a vast amount of resources and the cost implications of that would be very high."
Kev O'Connor - Station Manager Greater Manchester Fire and Rescue Service
XVR is a very cost effective way of providing this type of training. It also reduces the operational impact on the organisation by reducing the amount of resources required to provide Incident Command training.
In 2015, we also started using a mobile simulation set that we take out to stations across Greater Manchester to let firefighters informally run heir own scenarios.

The aim is to give firefighters a better understanding of how an incident is managed and give them the chance to develop their decision-making skills by running a small incident and to practice decision-making as part of their Maintenance of Skills (MOS) development.

We're running the IC courses inhouse rather than sending candidates to the Fire Service College for a couple of reasons. It allows us to have more control over the assessments; it means that candidates don't have to travel all that way and stay away from home; and it saves a huge amount of money, which will allow us to provide these qualified skills to more colleagues.

Running the first three courses alone has resulted in a real-term saving of around £50,000 and these savings can only increase as we deliver more internally provided courses.

Overview