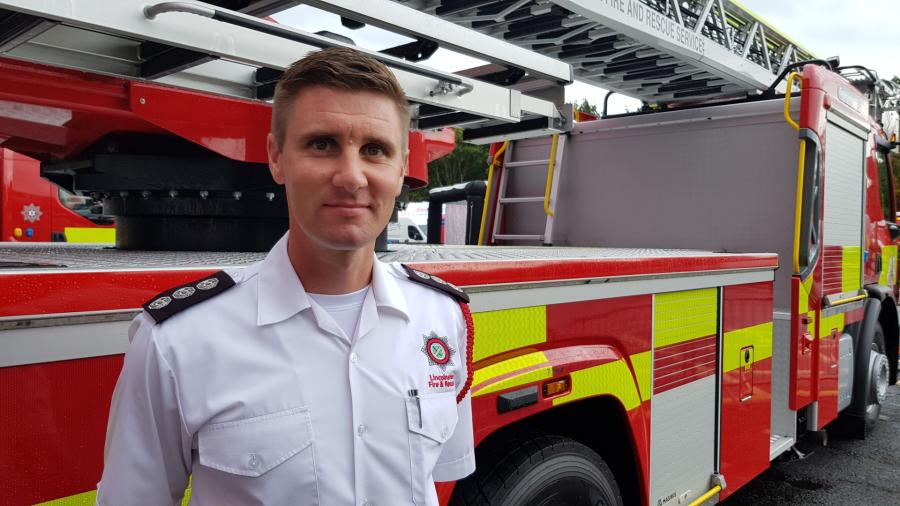 Lincolnshire Fire Rescue Service
"Training with XVR allows us in Lincolnshire to create real life scenarios making it easier to train lots of people, whilst reducing the costs and maximising our resources. XVR is easier to transport around our large county, its simple to set up and you can work through numerous scenarios in a condensed period of time"
Thomas Patrick - Station manager Lincolnshire Fire and Rescue Service
With XVR you can train and develop more people at the same time because of the ease of set up. Moreover rather than just having to use our training site, because XVR can be mobile we can travel the county taking the training or assessments to our staff, our training site is a large area that naturally can't be lifted so to be mobile is ideal.
We find that working with XVR gives personnel the ability to immerse themselves in a scenario, whether it be for training or an assessment. Candidates are able to look around the scene of the incident, deploy resources and equipment, assess the situation and review what actions they have already put into place, rather than trying to imagine a situation in your head or from a piece of paper.
XVR allows us to build real scenarios or replicate incidents we have had within service, using exact buildings, local risks, real road names and such like. This really helps the candidate with immersion, being familiar with a building and enabling them to assess the situation they are presented with.
Overview