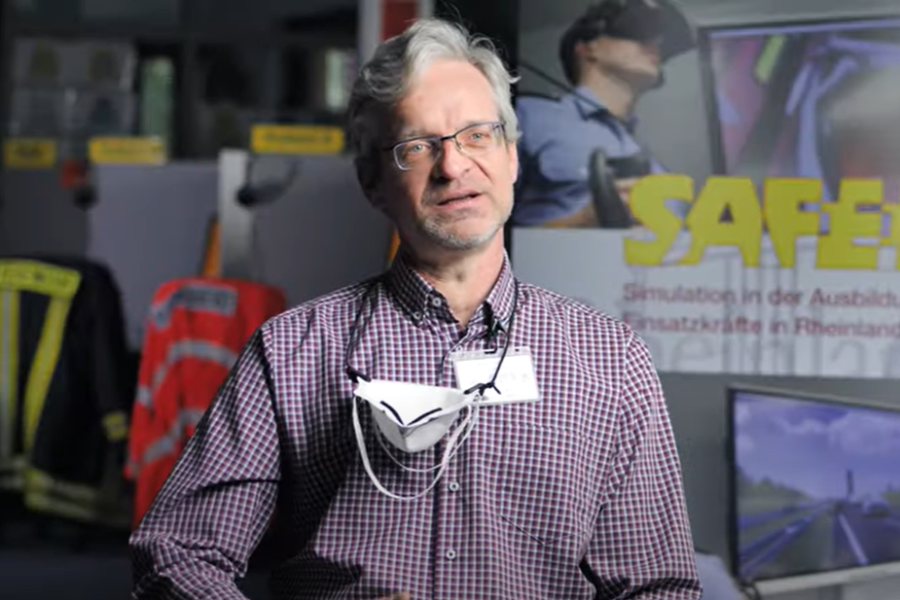 Police Academy of Rhineland-Palatinate
"Simulation is not just a one-way process for everyday police work; it must be experienced, and simulation is always an interdisciplinary process. We ultimately regard simulation as a holistic approach."
Martin Gruner – Simulation Trainer – Police Academy of Rhineland-Palatinate
The Police Academy of Rhineland-Palatinate (Hochschule der Polizei Rheinland-Pfalz, HPRP) in Germany have shared this video about how they employ virtual reality training and the XVR platform in their curriculum when training new police officers. As part of the SAFER (Simulation Training for Emergency Services Rhineland-Palatinate) project, the HPRP work closely with the Fire and Emergency Academy (LFKS) of Rhineland-Palatinate to develop and advance the use of simulation technology for educational purposes for emergency services in their region. XVR Simulation has been a partner in the SAFER project for several years.
Listen to Martin Gruner, Simulation Trainer, talk about how they view simulation training as a holistic approach and a way of sustainable, collaborative learning. The video is German-spoken with English subtitles.

Overview