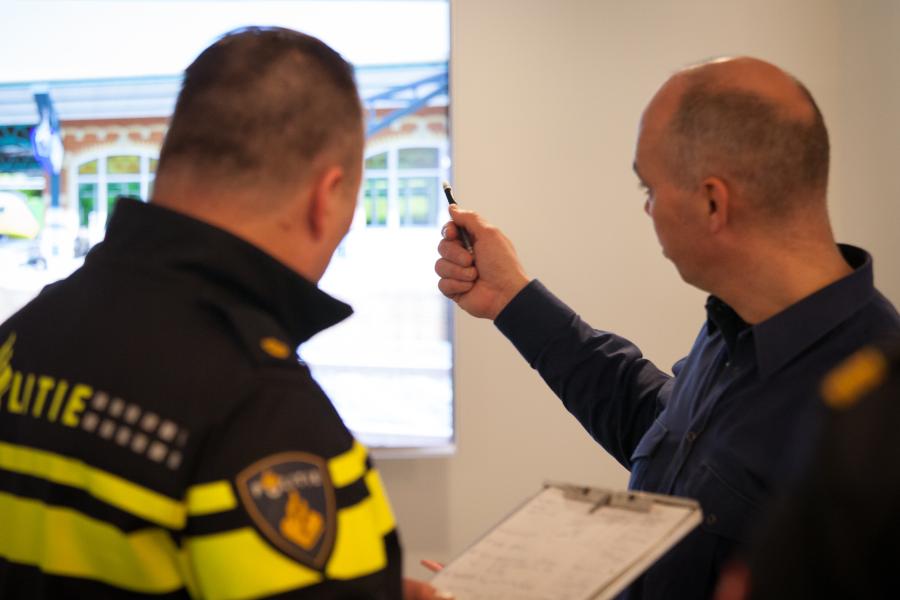 Veiligheids en gezondheidsregio Gelderland Midden
"We specifically designed this complete trainingcentre to be used with XVR. We offer all sorts of training here, like multi-agency and one on one incident commander training. We've fitted the entire centre with 4K screens, offering the best possible experience."
Gerald Stoffer – Functioneel beheerder VGGM
We asked Gerald Stoffer (Functional administrator XVR), Bas Koenen (Trainer multidisciplinary crisis management), Jolande Quint (Trainer OVD Medicine) and Johan van Kleef (student on behalf of the Police) how they experienced training with XVR Simulation.
A nice impression of the multidisciplinary exercise can be seen below.
Overview