Crisis media implemented at Smit Salvage
Two years ago, Smit Salvage established a partnership with XVR Simulation to innovate and enhance their Managing Marine Emergencies (MME) training course.
After thorough testing and implementation, Smit Salvage now has a modern and future proof training program with both XVR On Scene and Crisis Media.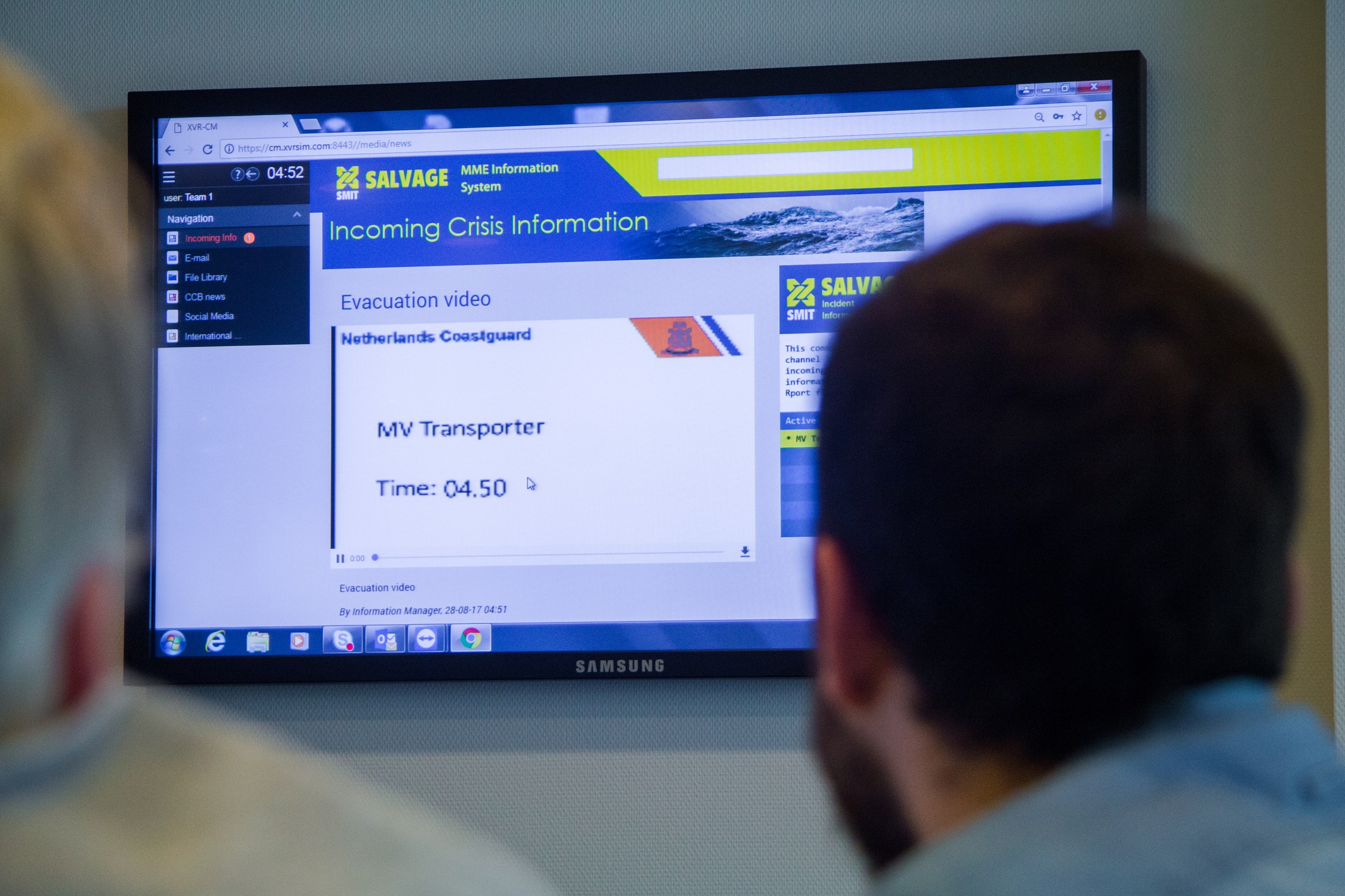 Smit Salvage, part of Royal Boskalis Westminster N.V., organised the first official training with the XVR Platform in the headquarters of Boskalis in Papendrecht on 23 November. A total of 21 participants were trained in managing communication channels during a crisis at sea. The participants were divided into 4 groups, who were simultaneously trying to manage an emergency in which a multi-purpose cargo vessel got grounded and had to be salvaged.

Using a live video feed, each separate group was closely monitored during the one and a half hour training by an operator who ensured the progress of the training. The outcome of the training was different for each group but basically ended in one of two ways, either with the ship being successfully salvaged, or the ship breaking apart and the group being sued.

After the training, a central evaluation was carried out. Operators and scenario leaders assessed which team communicated best, and participants could explain the decisions they made during the training. Participants considered the training very useful and realistic. Smit Salvage is very enthusiastic about the implementation of the XVR Platform and is looking at possibilities to deploy it more widely and frequently. More information on the MME course here.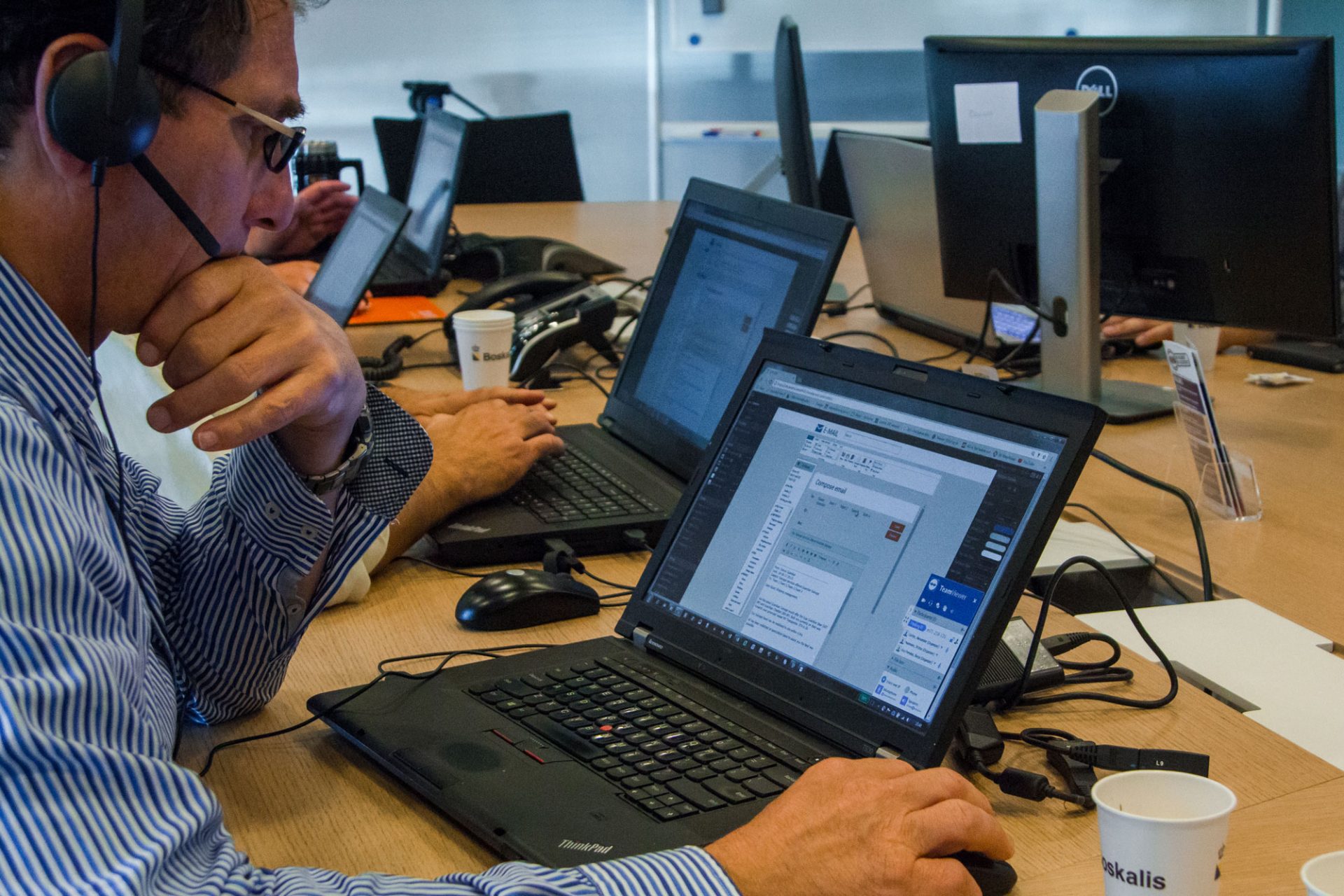 Overview