Hitting the road with XVR Simulation
Fire brigades from all over Switzerland are now able to train with XVR Simulation as a result of a very new and ingenious training concept. CoNet GmbH, one of the leading providers of firefighting software in Switzerland, has developed a hybrid of a mobile and fixed XVR Simulation Centre. In a bus!
The bus was first presented at the Suissepublic firefighting trade fair in June this year and was welcomed with a lot of interest. Some fire brigades were so eager that they have already been trained by the XVR Simulation Centre Bus. Several other fire brigades have expressed their interest in booking for 2018.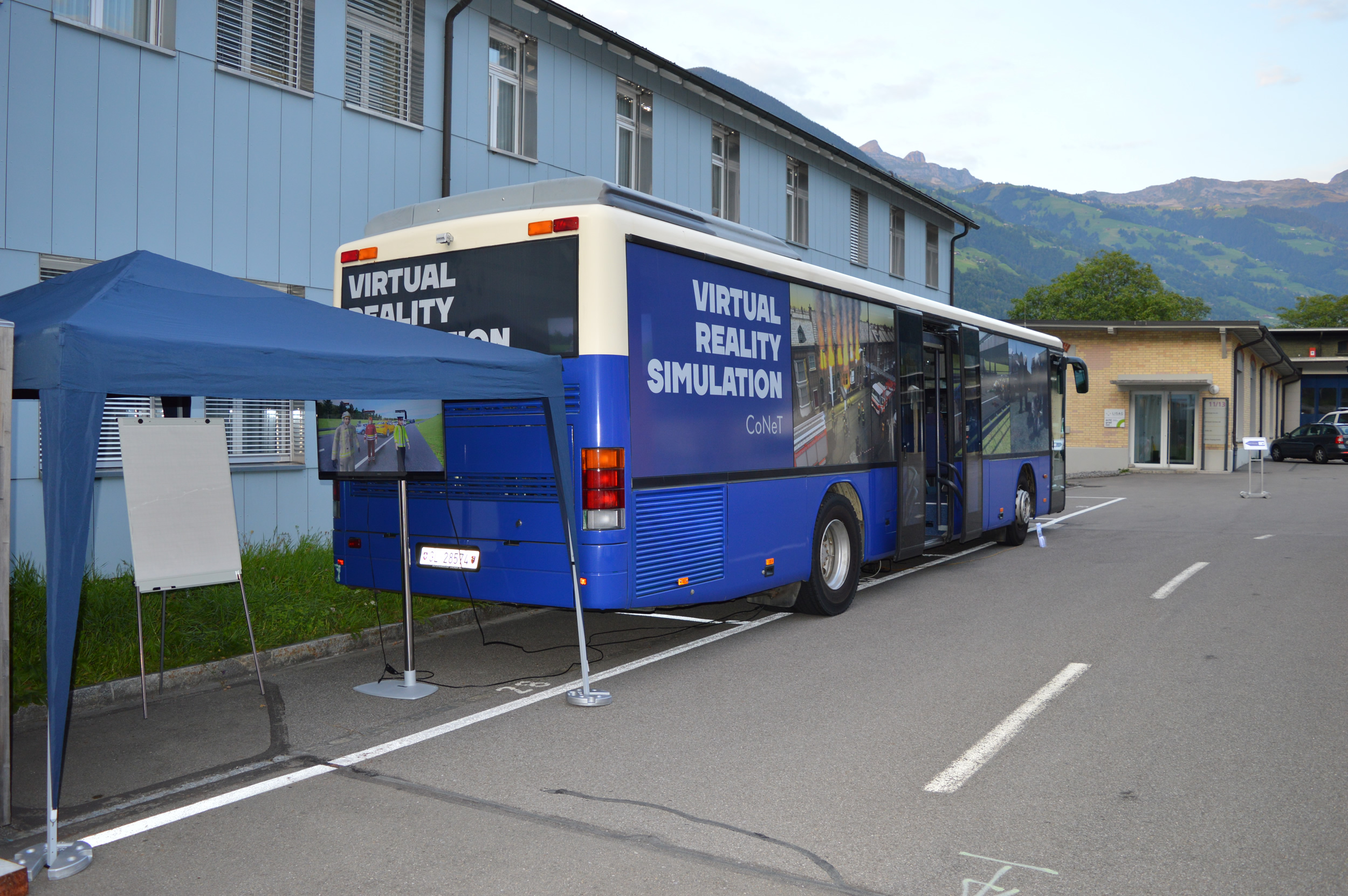 Prior to the actual training in the mobile suite, a preliminary meeting is scheduled in which the time schedule and group formation are determined. From a catalogue of approx. 20 different scenarios, variating from a "small kitchen fire" to a "major chemical event", the customer or trainer can select the exercises that are suitable for his organisation.

It's possible to organize both individual and group trainings with the bus. It's equipped with three workplaces, each with a large screen monitor, joystick and video recording. It's also possible to expand the bus with an outer tent, allowing for an extra workplace. During a team training each participant has his or her own role in the incident. Just like normal XVR exercises, everything is being supervised by an instructor who also has a designated workplace in the bus. The participants communicate via their radios and thus issue their orders or report the situation at the front.
Overview