DEMA awarded status of XVR Centre of Excellence
Monday 30 January 2023, Tinglev, Denmark – The Danish Emergency Management Agency (DEMA) Emergency Services College was awarded XVR Centre of Excellence by CEO of the LearnPro Group Costi Karayannis and Sales Manager Europe Peter Coelewij. We spoke to Colonel Martin Thomsen, recently-retired Head of College of the Emergency Services College, about their journey with XVR Simulation that ultimately led to the status of XVR Centre of Excellence.
Martin Thomsen first came across XVR Simulation by chance in the mid 2010's. While waiting to board at an airport, he noticed another passenger playing what looked like a firefighting game on their laptop. Trying not to appear rude, Martin Thomsen kept sneaking glances at the screen and realized that it wasn't a game, but firefighting simulation software. He sat down next to the man with the laptop and introduced himself. The passenger – who turned out to be an XVR Simulation employee – happily showed Martin Thomsen what the software could do, and he soon realised that this was the solution he had been looking for.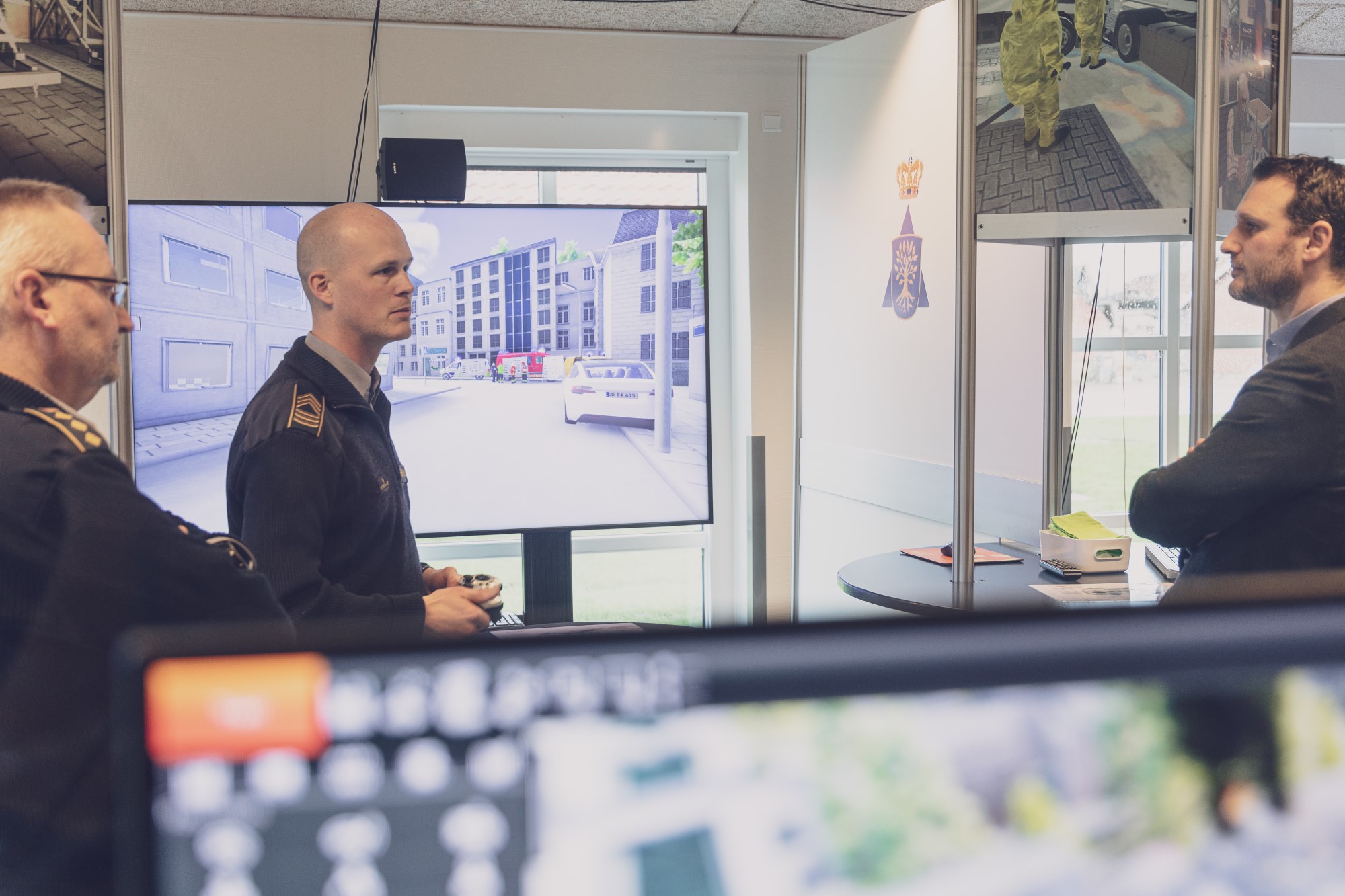 For some time, Martin Thomsen had been looking for a new training tool to supplement their incident command training toolkit. And it had to be cost-efficient, intuitive, replicable, scalable, and effective. In the years following 9/11 and the escalation of national security threats, the Danish government's terror action plan from 2005 expanded the national incident command education extensively. Based on the changing risks, Denmark – like so many other countries – saw an increasing need for trained incident commanders who could take charge in large-scale and complex incidents.

To achieve this, they needed new training tools which would allow them to train for these hard-to-recreate incidents. Martin Thomsen quickly realised that the XVR platform might be the right tool for them. It would also allow them to keep up with the trends that he saw emerging internationally, where simulation-based training in different formats was becoming increasingly popular.
After his chance meeting with the XVR employee, Martin Thomsen borrowed two laptops to introduce his teaching staff to the platform. He had no hopes that it would take off immediately; it was an entirely new method of teaching and training for them. He left it to the trainers to have a deeper understanding of these new possibilities – exploiting the opportunities offered, whenever it seemed right. An unscheduled, volunteer-based exercise one night using XVR On Scene proved to be a turning point. "After this exercise, my colleagues could tell, that other students all demanded to be next in line to use the XVR software. It really took off," says Martin Thomsen, and adds with a smile, "At this point, we hadn't even paid for our licence yet, we were still only trialling it. So we got in touch with XVR Simulation and set up a contract."
Fast-forward almost a decade, and DEMA more than fulfils the requirements to be an XVR Centre of Excellence. Martin Thomsen and his teaching staff have put in a lot of work to develop teaching methodologies incorporating virtual reality, and learning how to get the most out of the XVR platform. "In the beginning, it was mainly instructor-led exercises with everyone sitting in front of a screen, but today we run elaborate exercises with constantly-evolving scenarios. And we're continuously improving the ways in which XVR is incorporated in our training, there are lots of possibilities that we're looking at," says Martin Thomsen.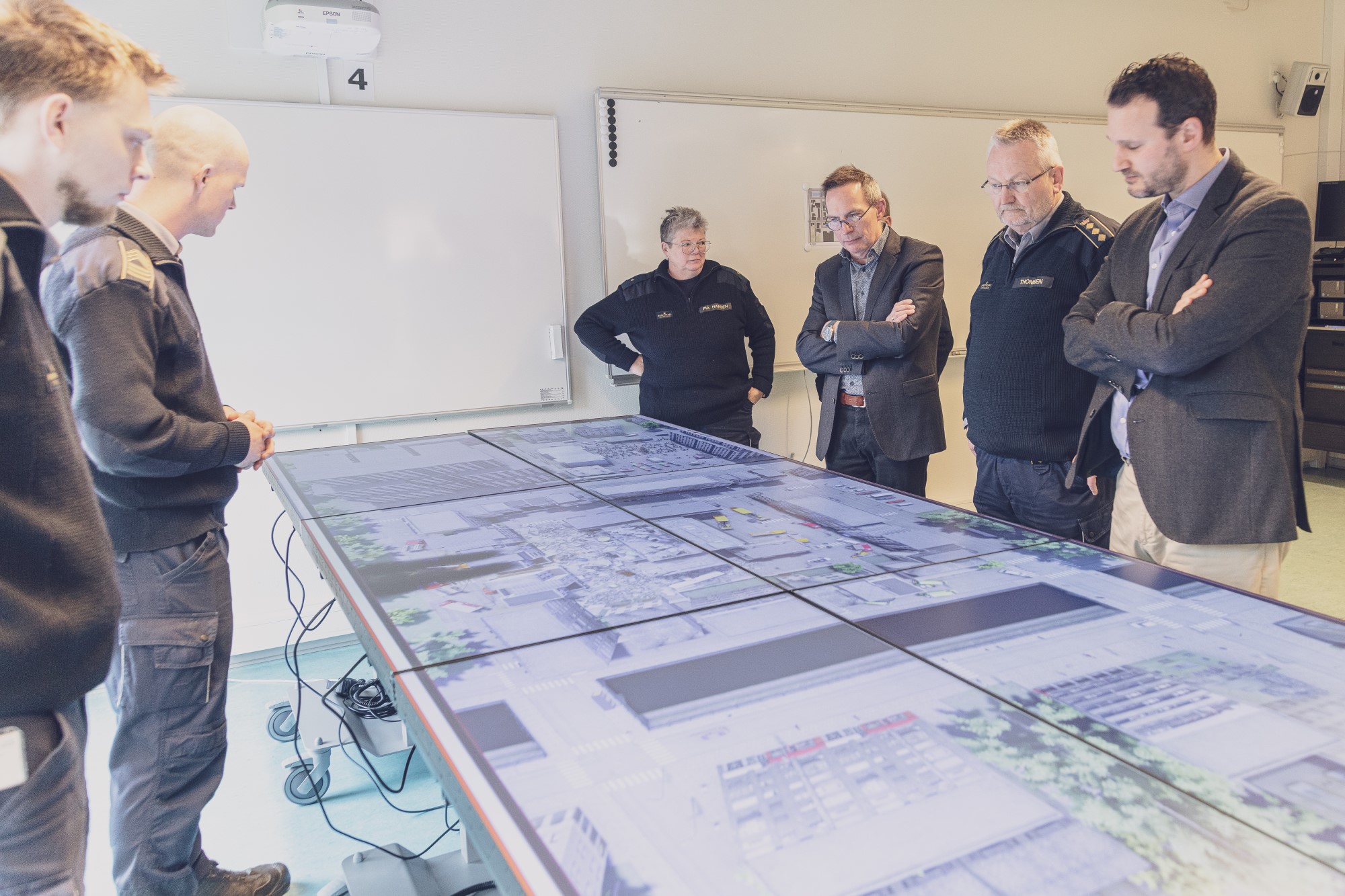 © Magnus Stig Mikkelsen
The Emergency Services College trains approximately 1,300 incident commanders and group commanders at their locations across Denmark. They chiefly arrive from municipal fire and rescue services and governmental emergency services. They also conduct trainings for other emergency and safety services in Denmark, such as medical services, military, and police. All at some point receive training with the XVR platform.
At the main location in Tinglev, the college has dedicated space for simulation-based training with different possible set-ups. Cubicles make it possible to conduct multi-agency exercises, and an innovative hack of combining 6 large TV screens makes it possible to simulate drone images or create large maps of incident sites. The latter is something they are carrying into the developments of new exercise formats, focused on large-scale national disasters.
"We see a greater demand for virtual reality training in the future, as the demand for more skilled incident commanders will continue to increase. One of the great things about XVR is how portable it is. Being able to bring it outside the college means we save time and money on having to house all the participants. We've used XVR in a garage once; as long as it doesn't rain, I don't see why you couldn't use it outside as well. The only limitation is your imagination, really," says Martin Thomsen.
"I'm immensely proud that we are now an XVR Centre of Excellence, and it's personally satisfying to achieve this right before my retirement," says Martin Thomsen. The solid foundation he has laid to integrate simulation-based training into the college's curriculum will be expanded upon by his successor, and we look forward to following DEMA's future developments.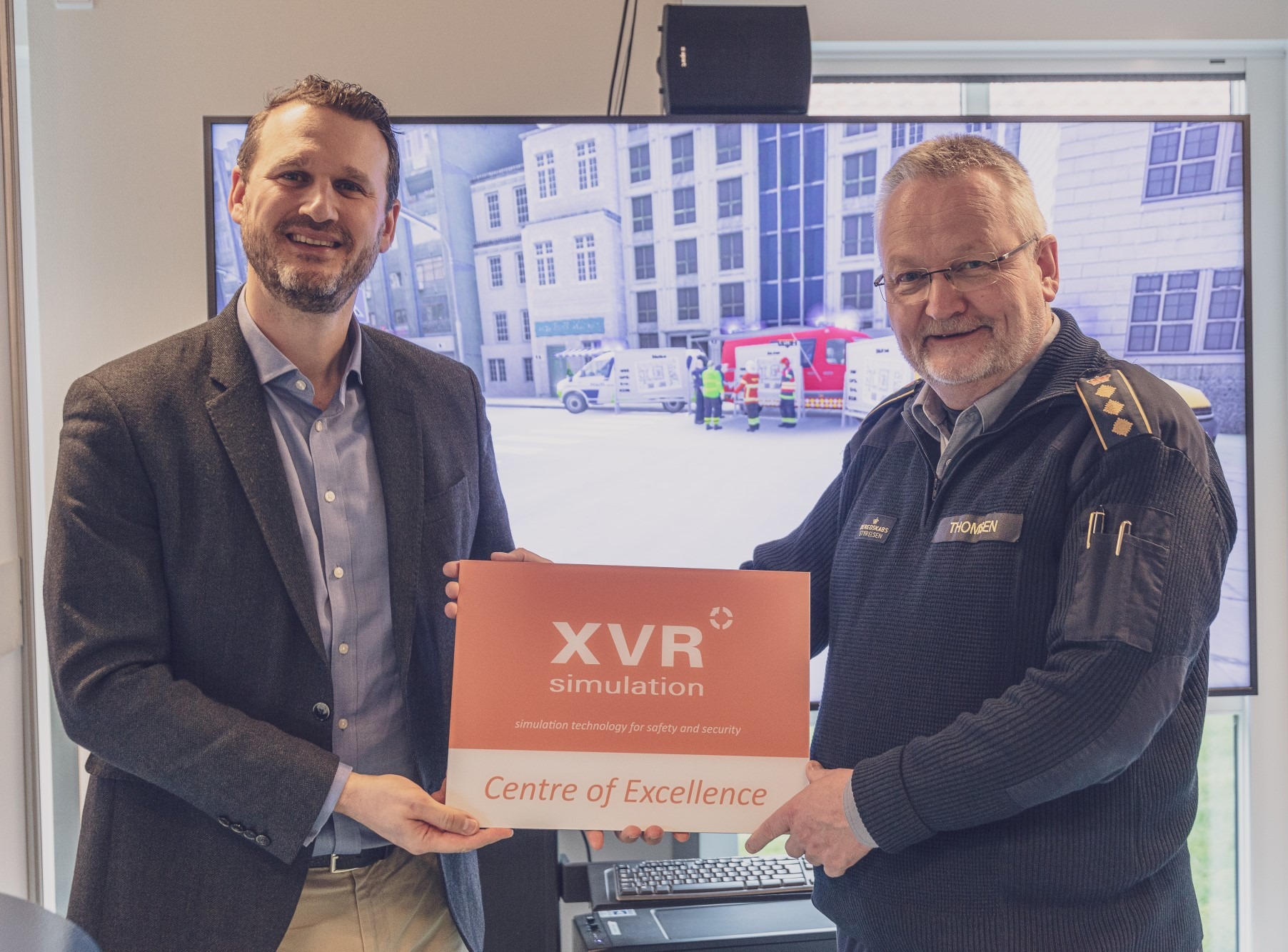 Overview