Large scale exercise at Leeuwarden Air Base
A large-scale multidisciplinary exercise took place at Leeuwarden Air Base on Thursday 21 March 2019. During the exercise, delegates from the Fire Service, Police, GHOR, and Royal Netherlands Air Force were present to practice mutual cooperation and consultation.
In the incident scenario, a Hercules aircraft overrun the runway due to engine problems. The aircraft crashed into two houses in line with the runway. A total of nine people were on board the Hercules aircraft. The collision caused two fires, one near the fuselage which ended up next to the first house and one in a house where part of the wing ended up.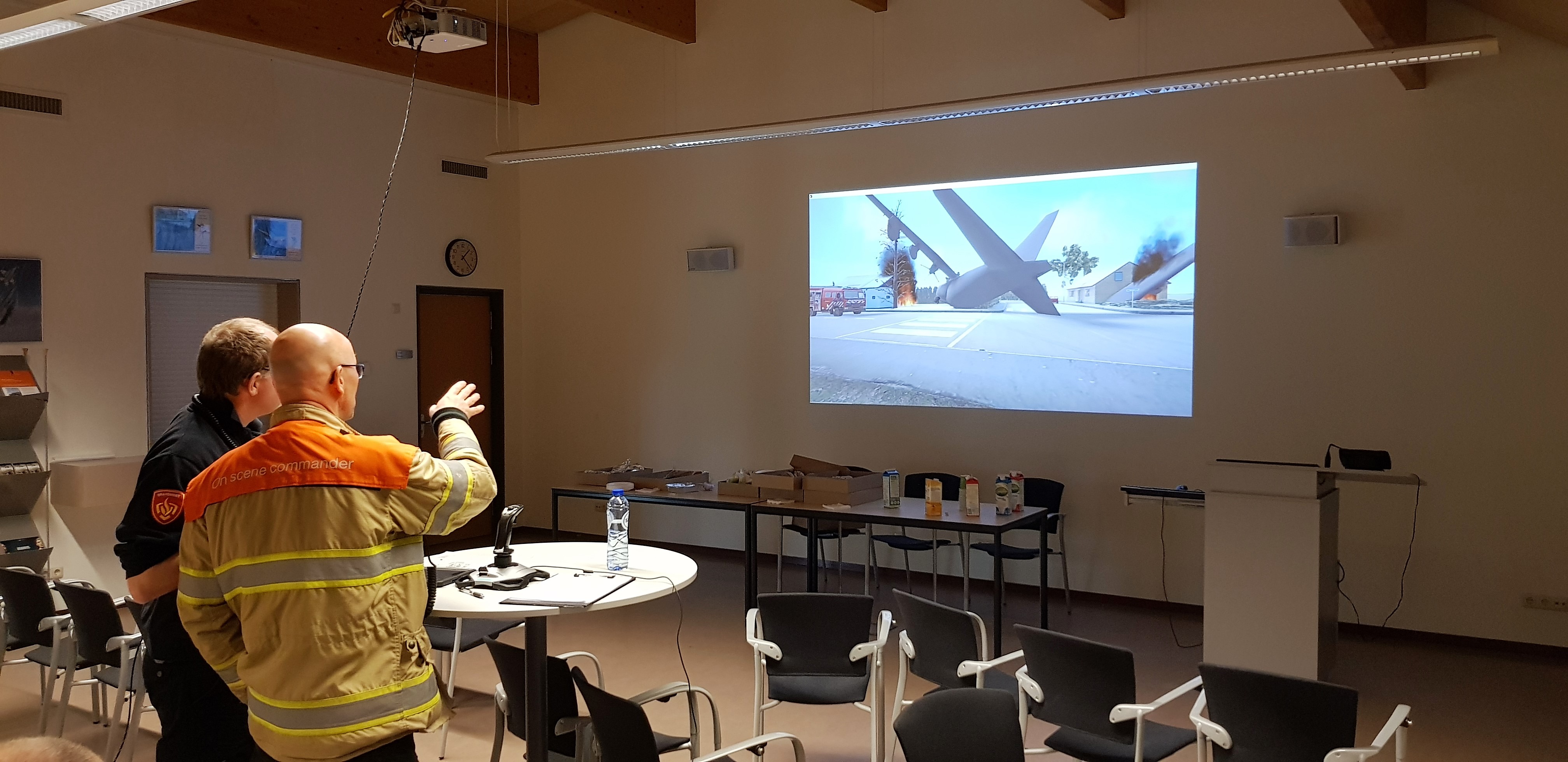 The objective of the exercise was to improve the cooperation between the different disciplines. XVR On Scene was used to visualize the incident. In order to make the imagery as accurate and realistic as possible, Paul Dragstra (Firefighter at Leeuwarden Air Base and XVR Operator) built the environment used for the scenario from the ground up.
Dragstra: "I've completely recreated the local situation in XVR On Scene. I looked via street view in Google Maps to see what the situation looked like to rebuild it digitally. It is much more realistic for the participants because they actually recognize the surrounding environment." In total, more than twenty participants took part in the exercise, which must be held at least once every two years.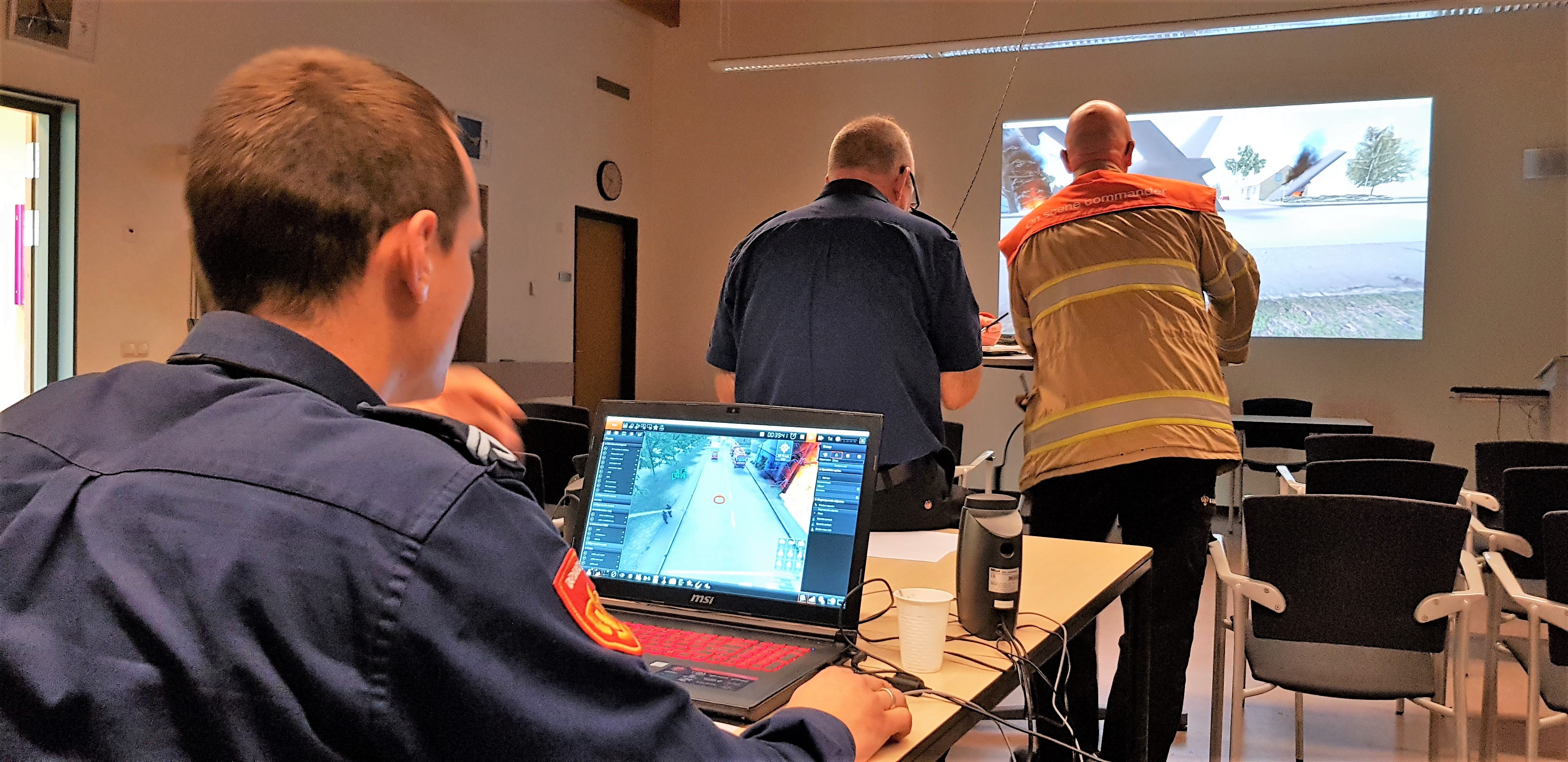 Overview