New features in XVR On Scene 2023
The latest release of our core platform software, XVR On Scene 2023, launched this summer. Users can look forward to several exciting upgrades and new features, such as improved VR functionality, stunning new graphics and an upgraded weather functionality. Furthermore, we have developed a new remote connection mode for training together remotely. Read on to learn more about what you can look forward to in this new version of XVR On Scene 2023.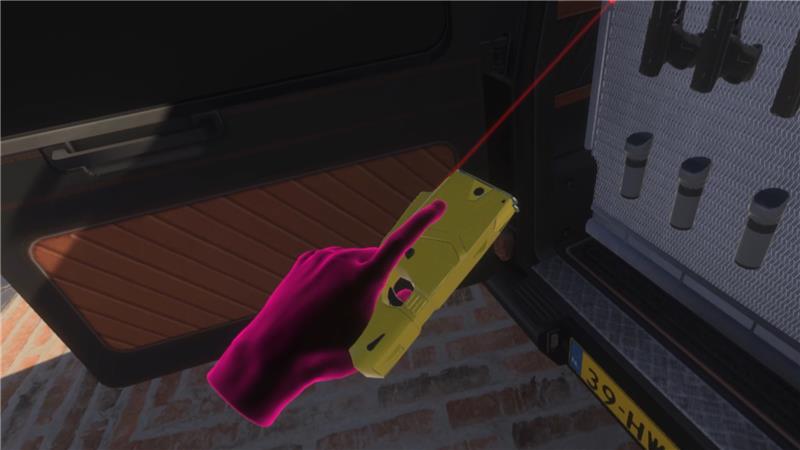 New VR functionalities
One of the biggest developments this year has been our VR framework. As of 2023, we will be switching from SteamVR to OpenXR, a unified framework for VR/AR software development, which gives us a stable foundation for future developments in this area. In practice, this means we now support a broader range of VR HMD devices. We have also implemented new features, such as new hand gestures, and enabled interactive info and multiple-choice pop-ups as well as triage pop-ups.
Furthermore, we have developed a new set of interactive "tools" for VR HMD participants, such as a taser, pepper spray, a gas meter and more. These new tools can be stored in the participant's new "tool belt", or personal object inventory, which allows a participant to carry tools needed to carry out their tasks, or perhaps gather evidence. There are also new object sockets, a logic item that stores objects a participant might need to collect in their environment, which allows a participant to grab an object (or replace it) e.g., in a vehicle without assistance from the scenario operator.
Upgraded visuals and weather functionality

Another development that we are very excited about is the render pipeline. In short, this governs all the graphics generated by our software. This will be a solid foundation for future graphical developments, and the resulting enhancements to the graphics can be seen already in this release. Among others, light and shadows now feel "richer", just as objects and their materials respond more authentically to light.
With the upgraded weather functionality, weather actions can now be scripted ahead of time using Events, Task Logic, and Custom Interactions to introduce weather changes as a scenario progresses, instead of relying on the Operator to change the weather manually. Many users will also be delighted to learn that it will no longer rain inside buildings, just as the sound of rain falling is dampened when the participant moves inside.
Improvements to the Task Logic system
One development that garnered much excitement at this year's User Group Meetings was the usability and workflow improvements we have made to the Task Logic system. In the new release, the Task Logic functionality works the same in Build and Train mode. Adding or removing task personnel, reordering the list of task personnel and duplicating tasks have become simpler. Also, Tasks can now be started with a single click, much like Events. All this combined should make Task Logic easier and more useful to work with for both Builders and Operators.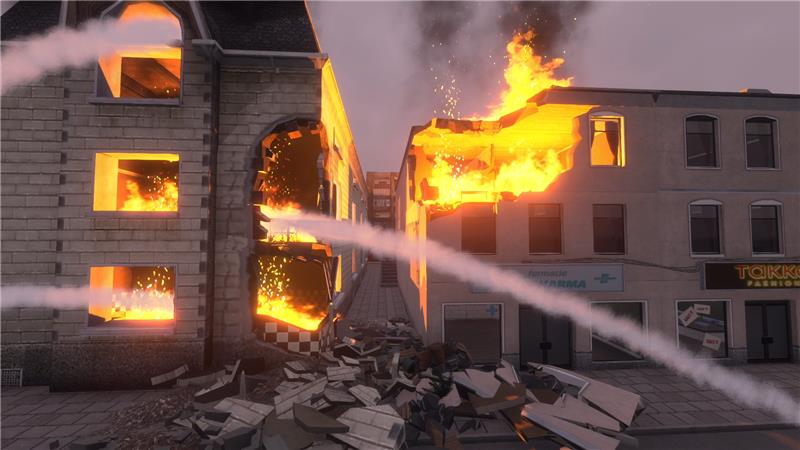 Expo Viewpoint Exporter

To assist our users in creating content for supplementary learning materials, we have made it easier to generate panoramic images and videos that can be exported to generic file formats. These files can easily be uploaded to the learnPro LMS and other LMS platforms.
Remote connection mode for Control Centre
As remote work and training have become a permanent fixture in many organisations, we have developed a new Remote Connection mode for the XVR Control Centre. This allows you to connect two machines over a remote distance despite the usual limitations. When applied well, you can connect multiple XVR participant computers in different locations to one central operator machine in the same XVR network session.
And more…

Next to the major improvements mentioned, there are numerous smaller improvements and plenty of new objects to use in your scenarios. Examples of these are an improved (more subtle) visualization for traffic and pedestrian paths, new path objects like traffic-related barriers and various fencing to increase the level of customization, as well as a new search bar for animations, sounds and pre-sets. You can read all about them in detail over on the XVR Community.
We hope you will share with us what you get up to using all the new features! Feel free to share on the XVR Community or tag us on social media with your creations.
By now, all our users should have received an email with a link to the latest software installer. USB sticks with the installer and relevant documents have also gone out by regular mail to all users. If you have not yet received the latest version of XVR On Scene by either email or on USB, please get in touch with our Service & Support team.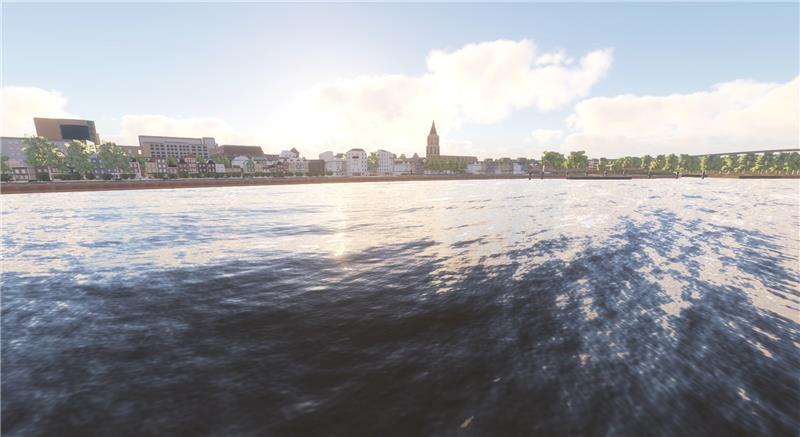 Overview