PAULO firefighting and police schools visit XVR
Visits to the XVR headquarters are not as frequent these days as they were before the pandemic, but last week we were happy to welcome representatives from the firefighting and police schools PAULO in Belgium to our office. The firefighting school is already using XVR Simulation software, and their coworkers from the police school wanted to learn more about the possibilities of incorporating the XVR software in their training curriculum.
PAULO is a multi-disciplinary educational institute which consists of 4 branches, of which 3 cover the training and education of fire services, ambulance services, and police. Since being joined as one facility in 2015, the schools are increasingly sharing their knowledge and experiences with one another. So when Stijn Vanoverberghe, who works as IT coordinator at the firefighting school, learned that his colleagues at the police school were looking to expand their training curriculum into the world of virtual reality, he suggested they all make the trip to XVR's main office in Delft for a demonstration and Q&A session. They also tested out different hardware, such as the head-mounted displays Valve Index and Oculus Quest. The overall response, he said, was very positive.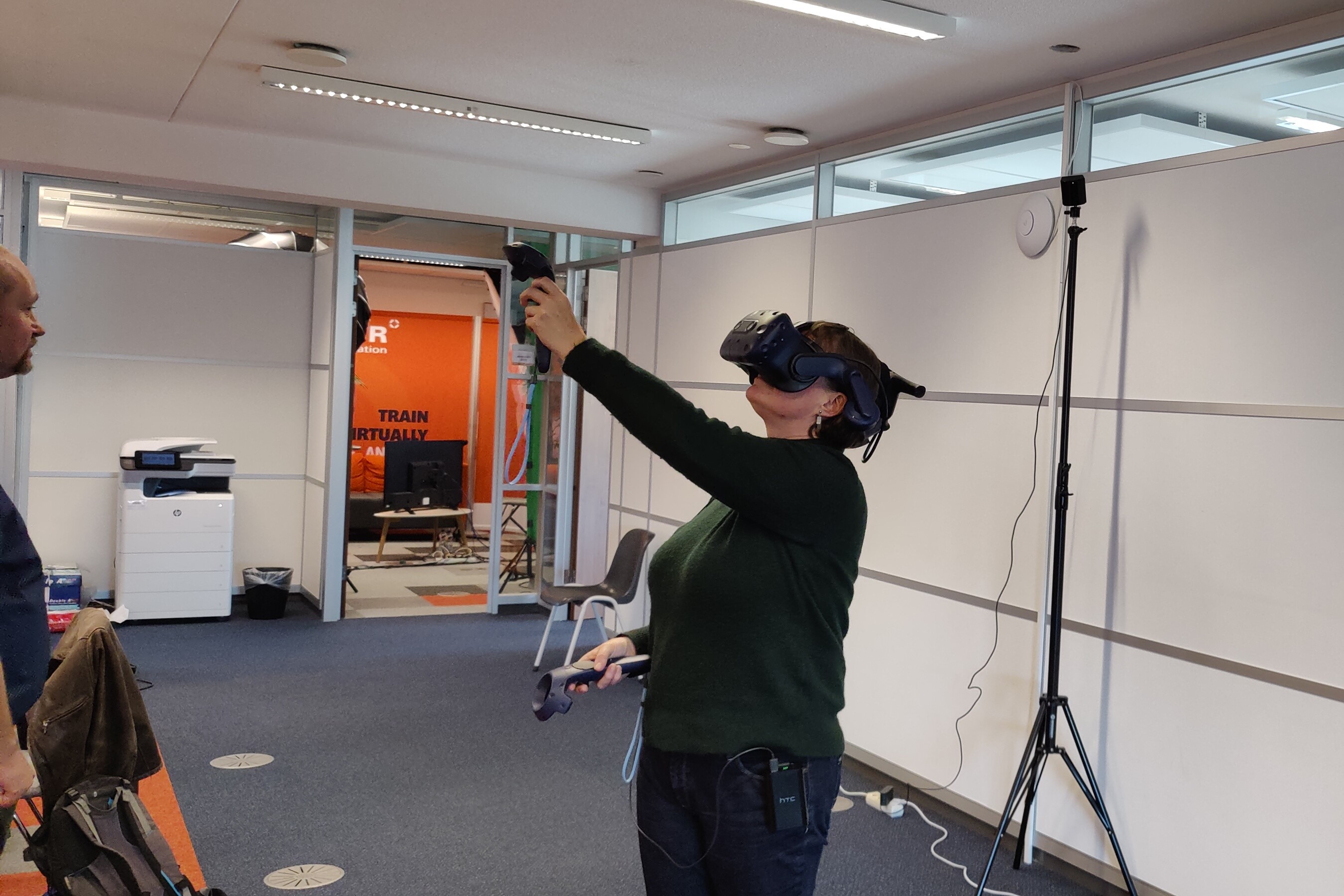 PAULO's firefighting branch has been using XVR's software for almost 4 years, and are very excited about how they have been able to use it for training and educating current and future firefighters. Stijn Vanoverberghe explains, "We're very positive about XVR, and we really see a lot of potential in it. The students and instructors are all really enthusiastic about it. It makes it easier to objectively assess the student, because you know what they're supposed to see and do, and there are fewer external factors that can influence that. It just works." For Stijn Vanoverberghe, the added value comes not just from the broad range of scenarios that they are able to offer and the possibility to escalate if the student does not respond in the correct manner, but also that they can learn from one another in a different way than how they would in a live training field. His experience is that when everyone is seated inside in calm, controlled environments, it encourages more and deeper conversations. Students can more easily observe one another, but they are also more likely to start a discussion and ask about alternative actions that could have been taken, resulting in a deeper learning experience for everyone involved.

In the future, Stijn Vanoverberghe hopes that he and his colleagues will have more time to build scenarios and go deeper into the many functionalities that XVR has to offer. He also hopes that they can deliver more and more trainings, and hopefully expand the exchange of knowledge of XVR to other Belgian fire service regions as well as to the other emergency service providers. Currently, PAULO educators across the fire service, ambulance service, and police faculties are already delivering guest lectures to one another's students – for example, on why it is important for EMTs to know how to deliver first aid in what may be a potential crime scene without unknowingly disturbing it, and likewise why police officers must have an understanding of the potential dangers of approaching an accident or crime scene involving hazardous materials.
Stijn Vanoverberghe also believes that XVR Expo will be a good starting point for the police school. XVR Expo is the ideal way to dip their toes into the world of VR training as it is fairly low threshold, and being able to use 360-degree photos within limited environments also better meets their current needs for training e.g. reconnaissance skills, with the option to transition over to XVR On Scene for more in-depth sessions. He also hopes that the firefighting branch of PAULO will be able expand into mobile training units to deliver immersive trainings all across the Belgian emergency service regions.
We look forward to catching up with PAULO again soon!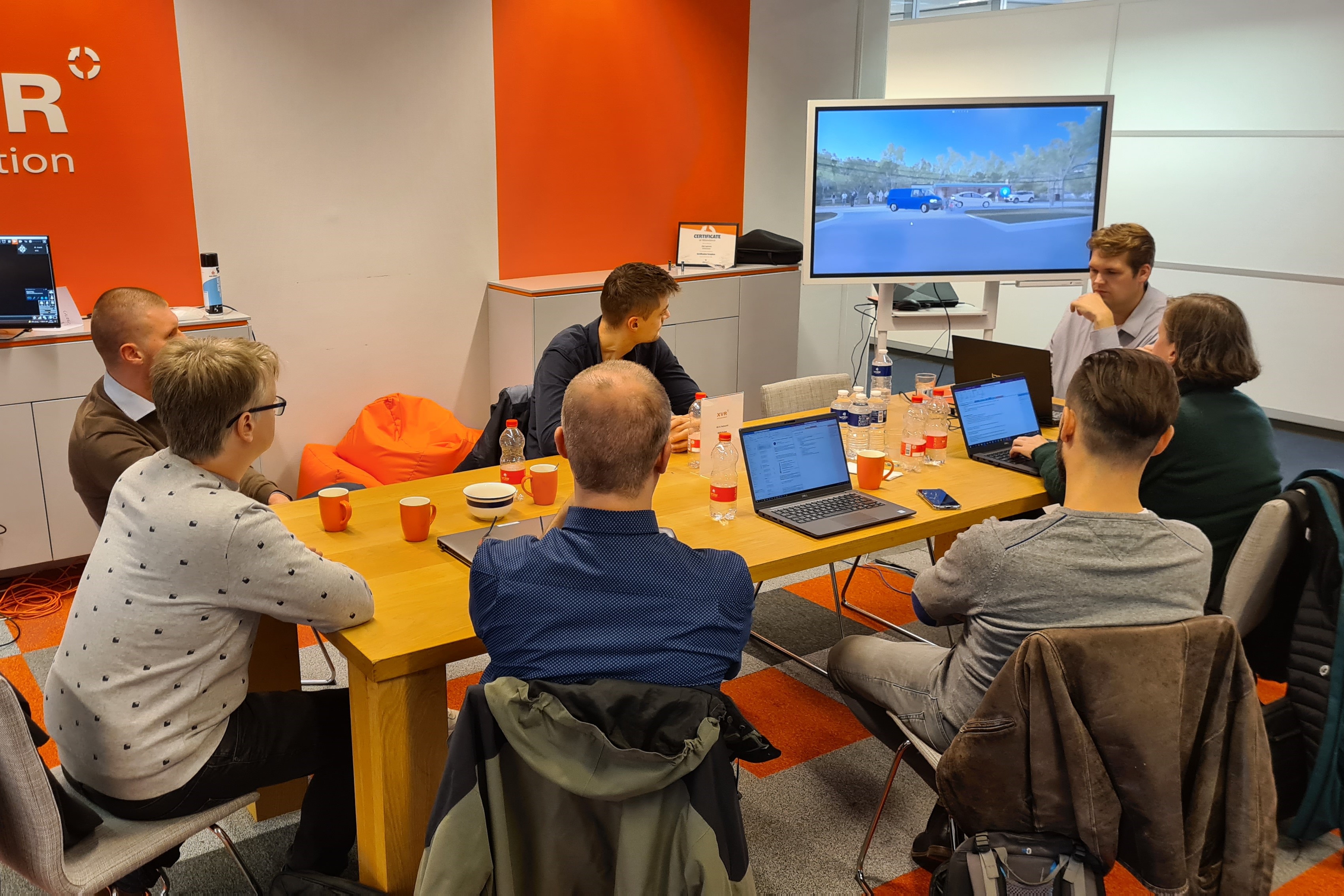 Overview