IVRS Centre Greece to use XVR in new training centre
Almost 15 years of hard work and many challenges is finally paying off for George Hatzivassiliadis and Andreas Efstratiou – they will be opening an innovative virtual reality training centre in Thessaloniki in northern Greece, which will centre around the XVR Simulation Platform. Their goal is to offer virtual reality training services to police, fire services, and other emergency and industry organisations.
At XVR Simulation, we strive to equip our users in the best way possible to make their virtual reality training endeavour a success, regardless of whether they will be offering commercial services to external customers or facilitating ongoing, in-house education and training. Part of this is offering tailored advice to new users who are first-movers in their industry, region, or even country and bringing them in touch with similar users who have successfully implemented virtual reality training in their organisation.
George Hatzivassiliadis, a former police chief, and Andreas Efstratiou, entrepeneur, are dedicated to bringing virtual reality incident command training to emergency services in Greece and beyond. Named the International Virtual Reality Training Centre (IVRS), they will provide incident command training using XVR Simulation software primarily to the police sector and the fire services. They will also offer incident command and emergency prevention/preparation training for other industries, such as airports and other facilities with their own safety & security and fire services teams. For this reason they have also acquired the XVR Wildfire module, as wildfires devastate large parts of the country each summer, threatening both public and private interests. If all goes well, they aim to facilitate training and education not just in Greece, but across the Mediterranean. The new facilities will offer modern (virtual) training equipment and have 5 XVR training stations and 1 operator station to allow for team or multi-disciplinary trainings.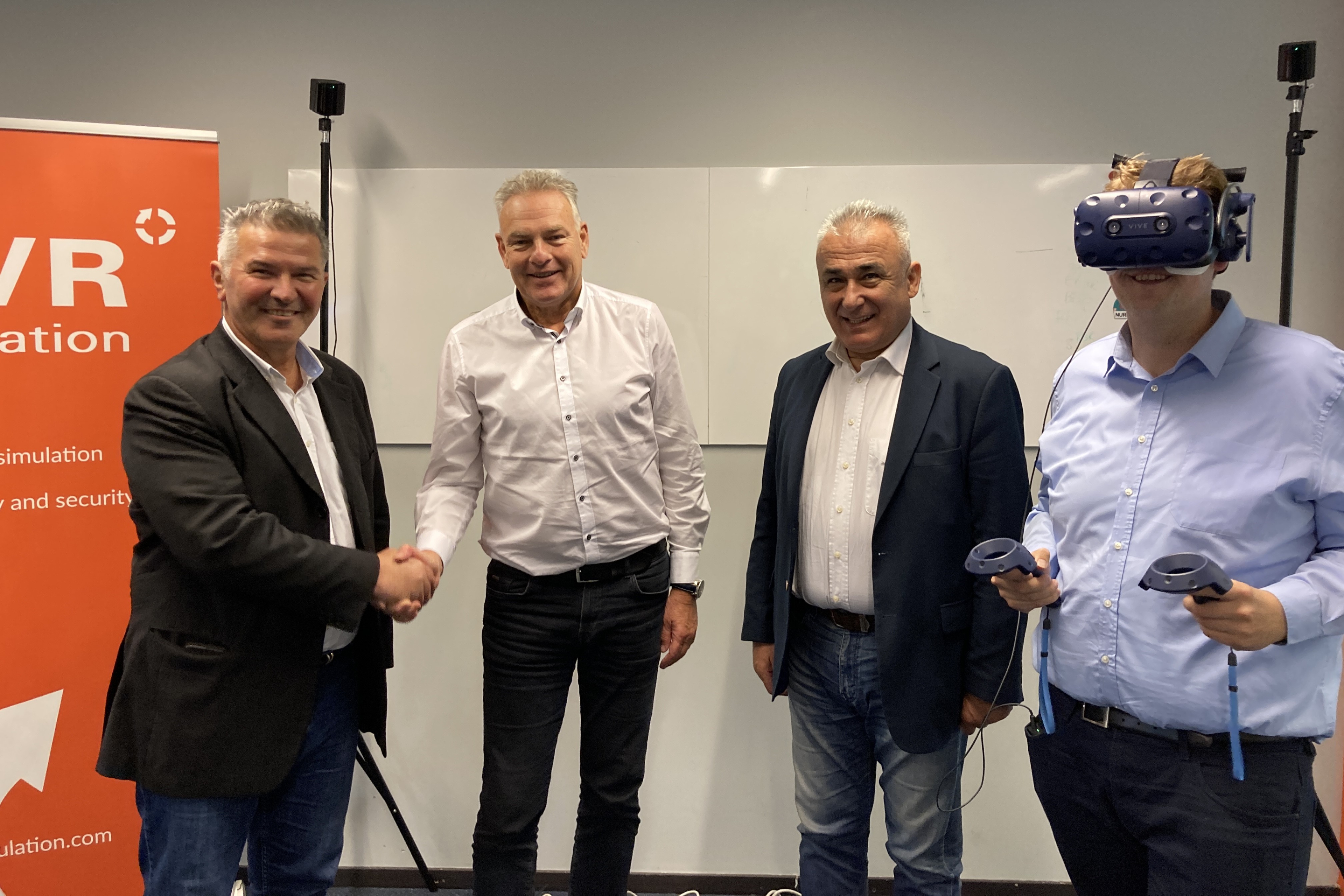 The pair recently visited the XVR offices in Delft, the Netherlands, to learn more about the many functions each XVR software module has to offer. They also came to see first-hand how other training centres have set up their facilities and benefit from their hard-earned experience. Their first stop was at the XVR Centre of Excellence training facility at Safety Region Noord-Holland Noord, where educators Danny Post and Marco Overeem were happy to share their knowledge and experience in running a professional facility that provides approx. 200 trainings each year to emergency services. At their second stop, they were greeted and shown around by Sipke Hettinga of BC-opleidingen, a commercial training centre that specialises in professional diving and water rescue training for (mainly) industry divers as well as fire and medical services. As IVRS will also be a commercial venture, it was helpful for them to learn more about how to market themselves within a niche market and how this is structurally organised differently than in Greece.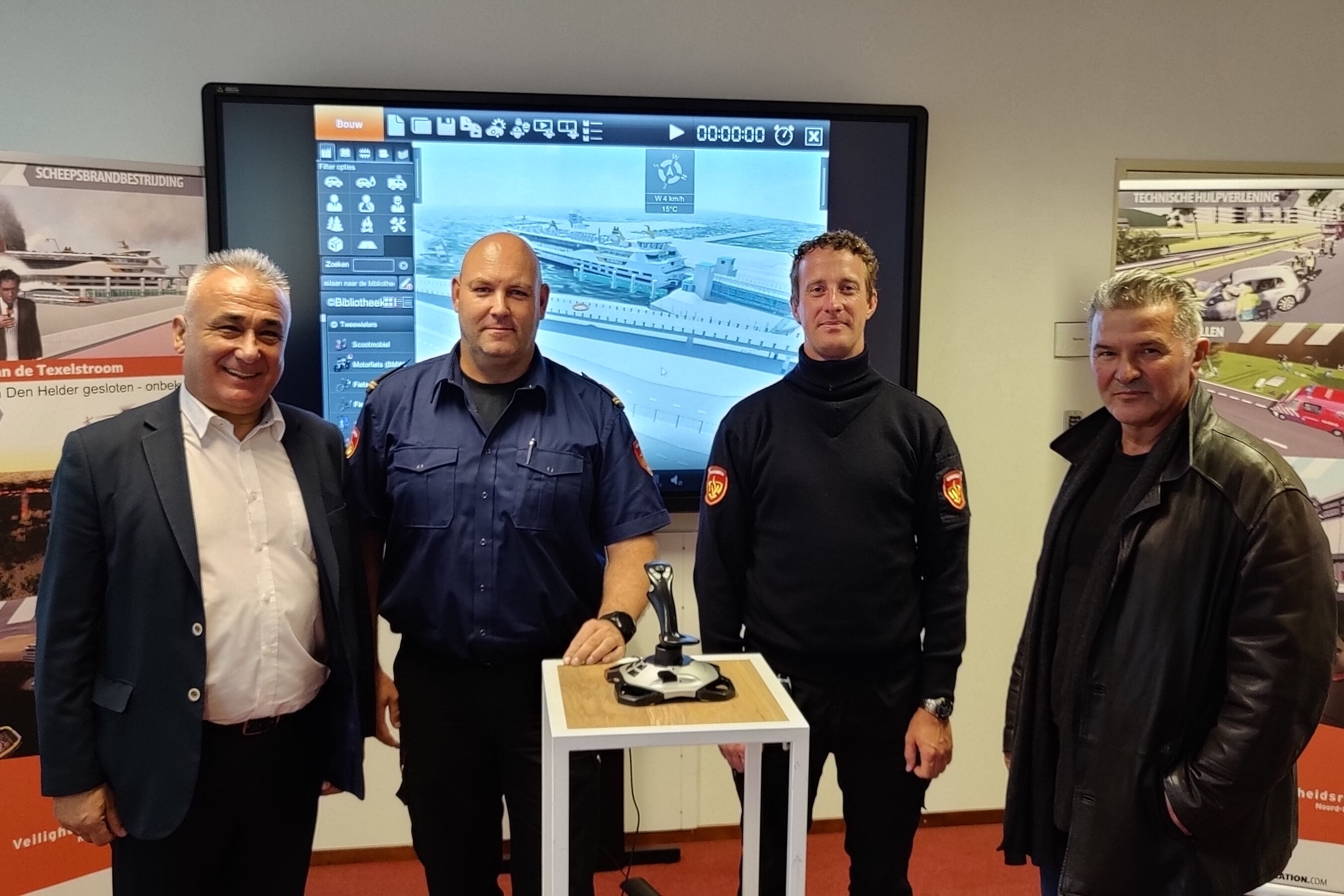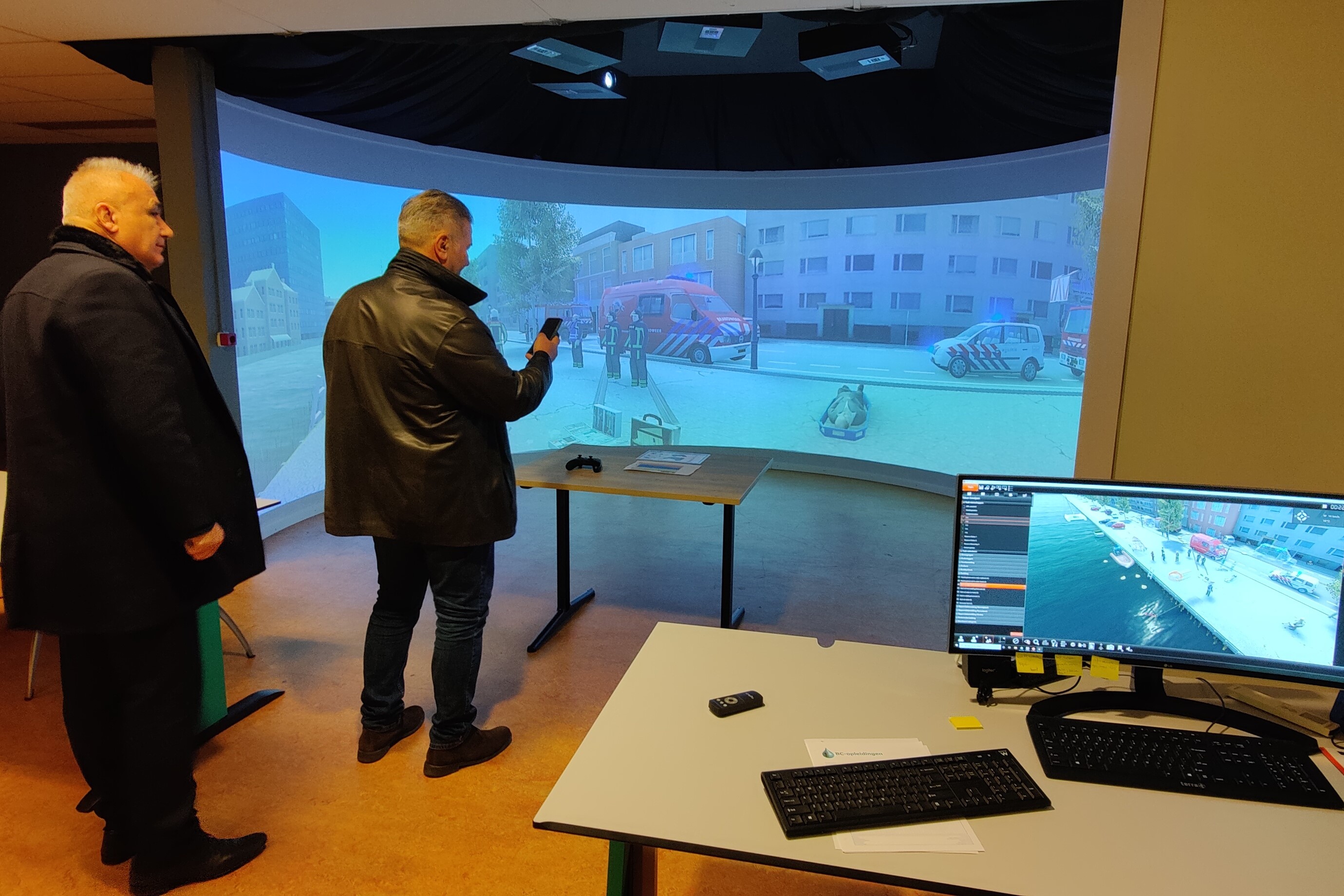 "Our visit to the Netherlands and to XVR Simulation, and to the training centres using the XVR platform, was characterised by very warm and constructive communication. It filled us with hope for a fruitful future and excellent cooperation between us at the IVRS Centre," say Hatzivassiliadis and Efstratiou.
Back in Greece, the plan for the coming weeks is to train the staff who will be facilitating the trainings and courses in order to meet the ambitious deadline of opening their doors to the first customers by the end of this year. We wish IVRS the best of luck in their new endeavour!
(And for those interested in combining serious IC training and local knowledge exchange with after-hours relaxation on sunny beaches... IVRS have plans to eventually set up a "summer training camp" offering such development-slash-holiday packages in Thessaloniki. We imagine they will be popular!)
Overview