The Future of ACTS2 Showcase
It was an eventful on Monday 13 January 2021 as Minister of Home Affairs & Minister for Law Mr K. Shanmugam, Minister of State, Dr Muhammad Faishal Ibrahim & Mr Desmond Tan, and other VIPs visited Singapore Civil Defence Force (SCDF) headquarters to view their operational capabilities and review their Ops-Tech masterplan.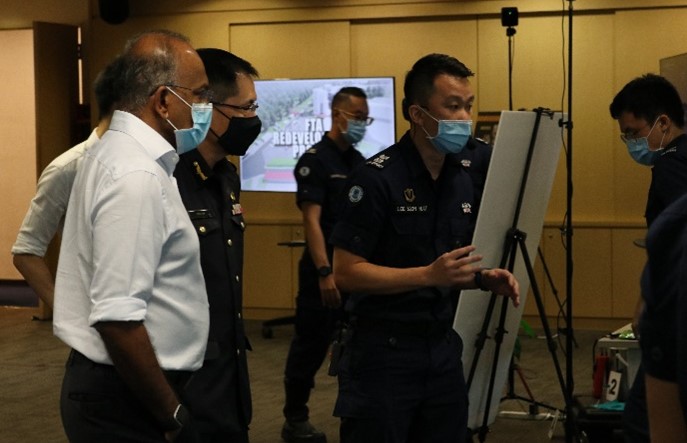 The Singapore Civil Defence Force (SCDF) is a uniformed organisation under the purview of the Ministry of Home Affairs. The main role of SCDF is to provide firefighting, rescue and emergency medical services; mitigating hazardous materials incidents, as well as formulate, implement and enforce regulations on fire safety and civil defence shelter matters. With the entrusted mission of "To protect and save lives and property for a safe and secure Singapore", SCDF envisage to be a World-Leading Lifesaving Force, which is why SCDF is always on the lookout for ways to train better.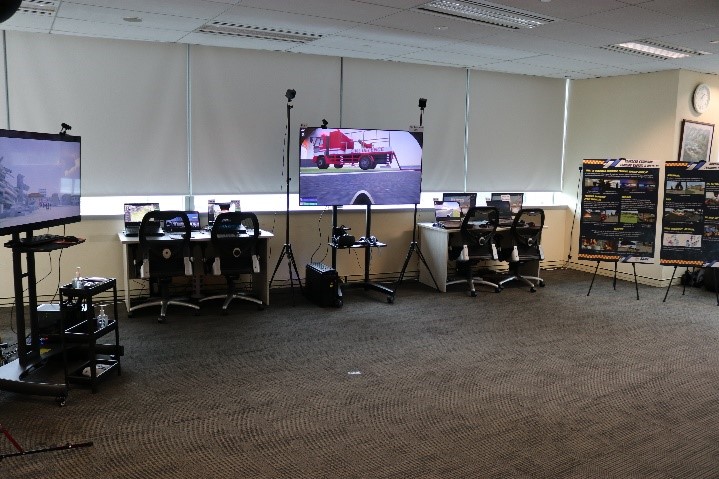 As part of the SCDF's projects on display, XVR Regional Support Centre Asia team have set up a makeshift command centre to showcase the latest developments of the XVR Simulation System.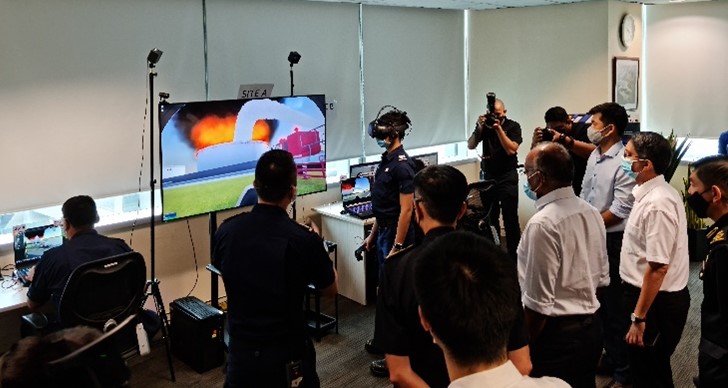 With the COVID pandemic still looming, the need for remote training has never been higher. As part of the showcase, the team have set up and mimic two separate command sites, whereby all the stations are connected remotely into the same training scenario. Meaning, trainees from different locations can train together in the same training exercise, without the need to travel to the academy. In addition, trainees are able to facilitate self-directed learning through XVR self-led scenarios, whereby the trainer can recreate different types of scenes in the virtual world.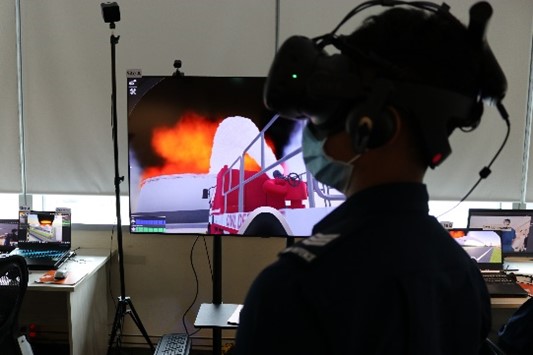 Another aspect that the SCDF is looking to enhance ACTS 2 (Advanced Command Training System 2) is incorporating the use of VR Head Mounted Devices (HMD). The use of HMD will provide trainees with an immersive experience to their trainings and give them a chance to experience uncommon training environments, such as Urban Search and Rescue (USAR) scenarios, which they do not always get to observe in real life.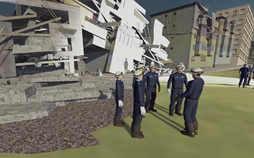 Robin Lim, Business Development Director of XVR Regional Support Centre Asia noted, "As part of our ongoing effort, we will collaborate with SCDF to enhance the ACTS2 to achieve better training experience and results."
Overview