XVR Close Up Austrian Red Cross
We are in Austria, at the Österreichisches Rotes Kreuz Steiermark (ÖRKS, the Austrian Red Cross) to officially award the Centre of Excellence status to Mag. Dr. Werner Weinhofer, the president of ÖRK Steiermark. ÖRKS has been using XVR since 2011 and is continuously looking for ways to further improve their training centre. To learn more about their training efforts, we're meeting with Helmut Aschbacher.
Helmut is the deputy head of operations at the ÖRKS. "It's really great that we've been awarded the Centre of Excellence status. With it, we would like to anchor XVR more strongly in Steiermark and Austria, and with the status of Centre of Excellence, our visibility is greatly increased."

"During the last seven years we've fully integrated the XVR software in our curriculum. All officers are regularly trained and even examined with XVR." Aschbacher says. "We've developed 3 different training procedures, the Training stage, Consolidation stage and the Expert stage."

"In the Training stage, we instruct the participant to analyse the incident and initiate a discussion with the group on how to proceed. Step by step we go through any further possibilities and discuss and decide the course of action."

Helmut Aschbacher continues: "The Consolidation stage is an individual training form. We're using interactive inserts and learning objective bookmarks. The participant is able to repeat a certain aspect of the training by reloading the learning objective bookmark. The student is able to interact with the avatars. In this stage, the trainer also interacts with the participant through interactive inserts."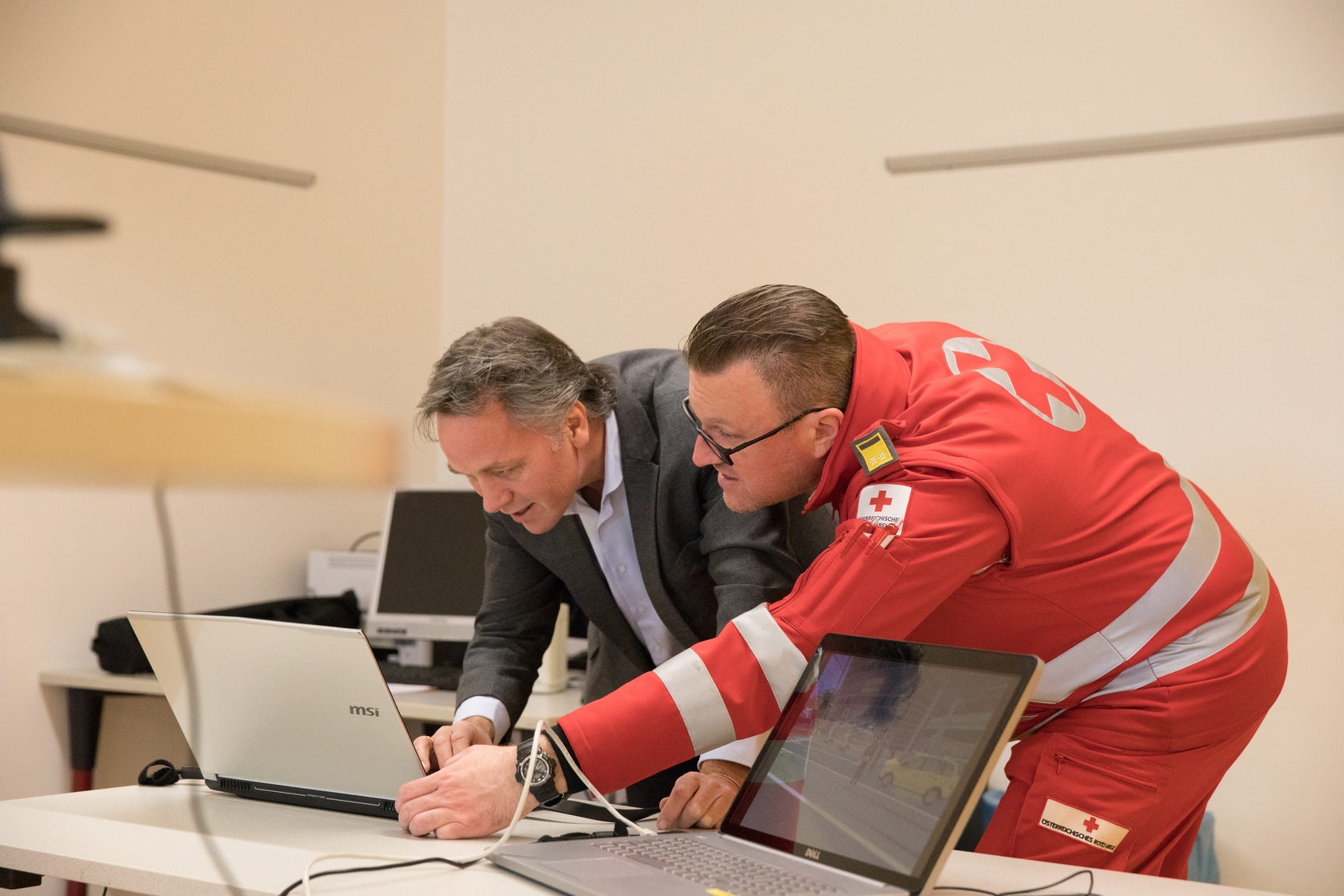 "In the Expert phase, we try and be as realistic as possible. The scenario runs in real-time, without interruption. Communication via radio is transmitted via the real rescue control centre and instructors act interactively with the students in real time." Aschbacher goes on: "We have developed around 10 scenarios, with each 3 to 4 variants, this way we're always able to provide our students with a new experience."

The Steiermark Red Cross has a permanent training team of six experienced officers, who all have at least 10 years' experience. "We try to achieve a healthy growth in our team of trainers. Not only does our current team regularly attend internal and external trainings, each year we also take on one new trainer and train them in the concept and technology. This leads towards a sustainable personnel policy."

"We're also looking to improve the quality of future trainings" Aschbacher continues. "A thesis is being written at the Austria Institut of Technology on our methodology and didactics with VR trainings. With this theses we're hoping to use XVR more effectively and train even more employees." Steiermark Red Cross is also working with the University of Graz. "We are accompanied by an occupational psychologist of the University to find out how the decision making process in crisis situations can be improved. We expect to incorporate the results in our XVR training to train even better officers.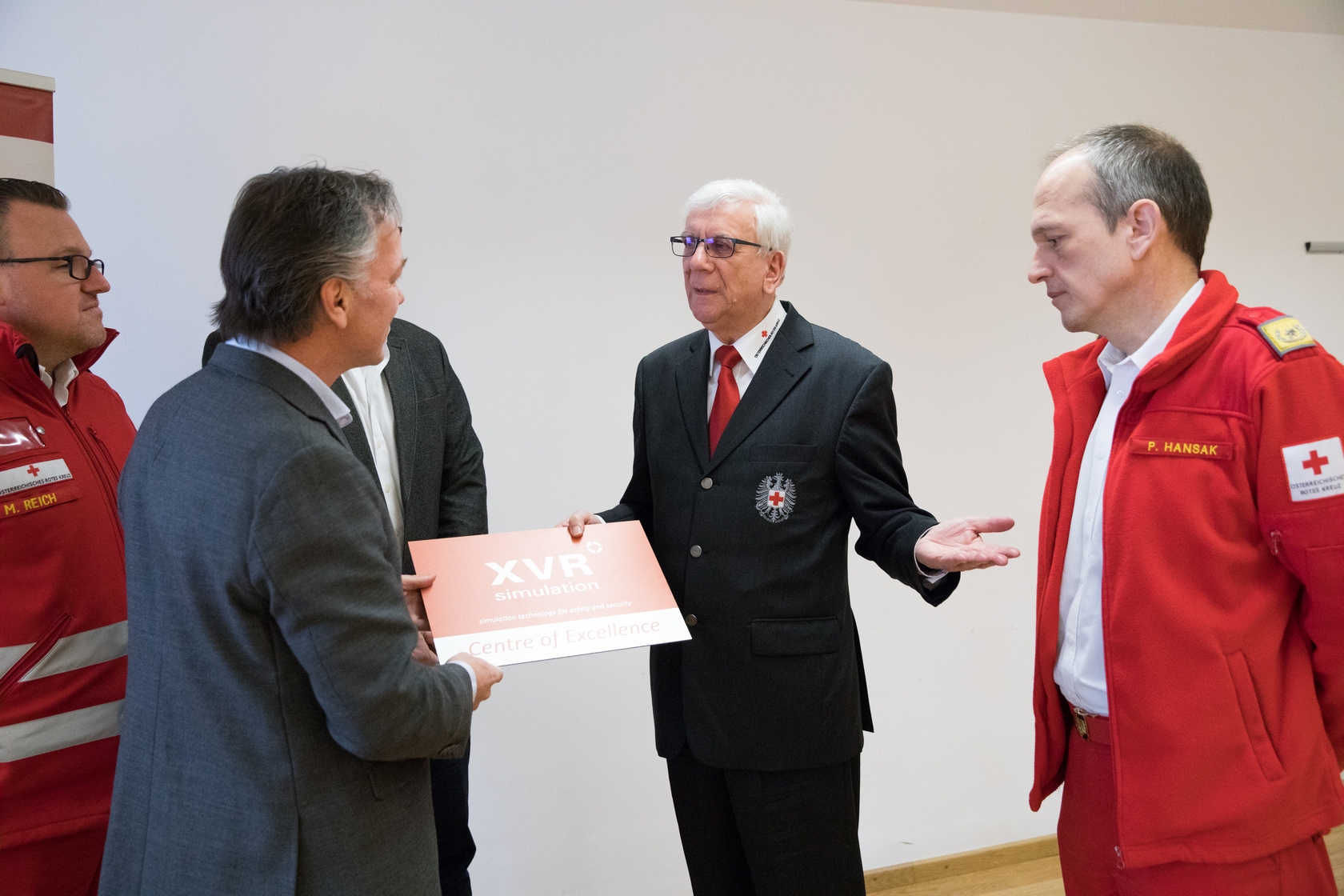 Overview