XVR Close-up: LFS Sachsen
For this "XVR Close-Up", we visit long-term XVR user Landesfeuerwehr- und Katastrofenschutzschule Sachsen (LFS Sachsen). They were officially awarded the XVR Centre of Excellence status on March 5. The award was presented to school principal Markus Morgenstern during a ceremony which also celebrated the opening of their brand-new training facilities at their school in Saxony, Germany. The day was concluded with a demonstration of XVR Simulation software.
"We are very proud of our longstanding relationship, and we wish to pay the greatest compliments to the highly professional team working here at LFS Sachsen. We hope to continue this partnership in the future," said XVR CEO Joost Beerthuis during his speech at the award ceremony, which was attended by the Saxon Minister of Finance Hartmut Vorjohann and the head of the Saxon State Ministry of the Interior Thomas Rechentin.
Fire academy LFS Sachsen has been an XVR user for more than 6 years, chiefly using XVR On Scene during their incident command trainings. In their new facilities, the academy will be using On Scene to perform everything from typical firefighting exercises to large-scale, multi-agency exercises. The new set-up allows them to perform extensive trainings with simulations of e.g. biological attacks, fires in critical buildings (like hospitals), hazmat incidents and other emergencies that require multi-agency cooperation, where participants can train different specialties such as firefighting, hazmat, road traffic and command & control at different levels of command. Participants are also able to perform exercises at different management levels.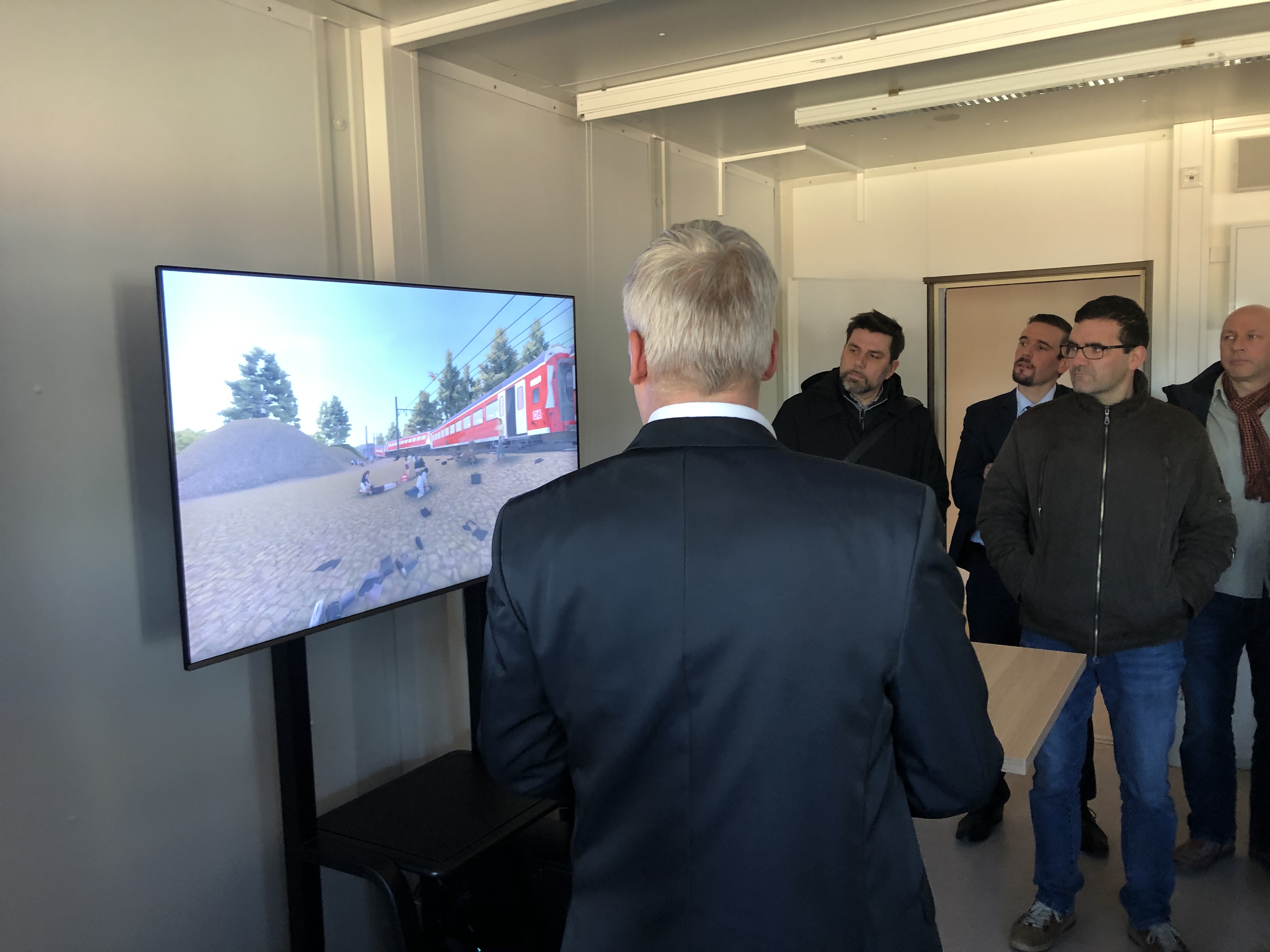 In Saxony there is a high demand for new, well-trained incident commanders. LFS Sachsen is therefore expanding their school to meet this demand for more emergency services personnel trained at crew commander, station commander, division commander, and sector commander level. This year, they finished building their new, temporary educational building and training centre. In total, 5 classrooms have been fitted with equipment compatible with XVR's virtual reality platforms, of which 4 are located in the new building. Each room has capacity for an operator and multiple participants, meaning the exercise possibilities range from individual trainings to team exercises at 4 different stations.
During large-scale mono-discipline or multi-agency exercises, between 20 and 30 people with different functions are training together, some located in the classroom and others in different locations to simulate communication flows and resource planning. The top floor of the new building is solely dedicated to virtual reality training for a completely immersive experience. By using virtual reality training, all participants can train important skills such as situational awareness, tactical decision-making and situational assessment, as well as communication flows between operational units and management levels.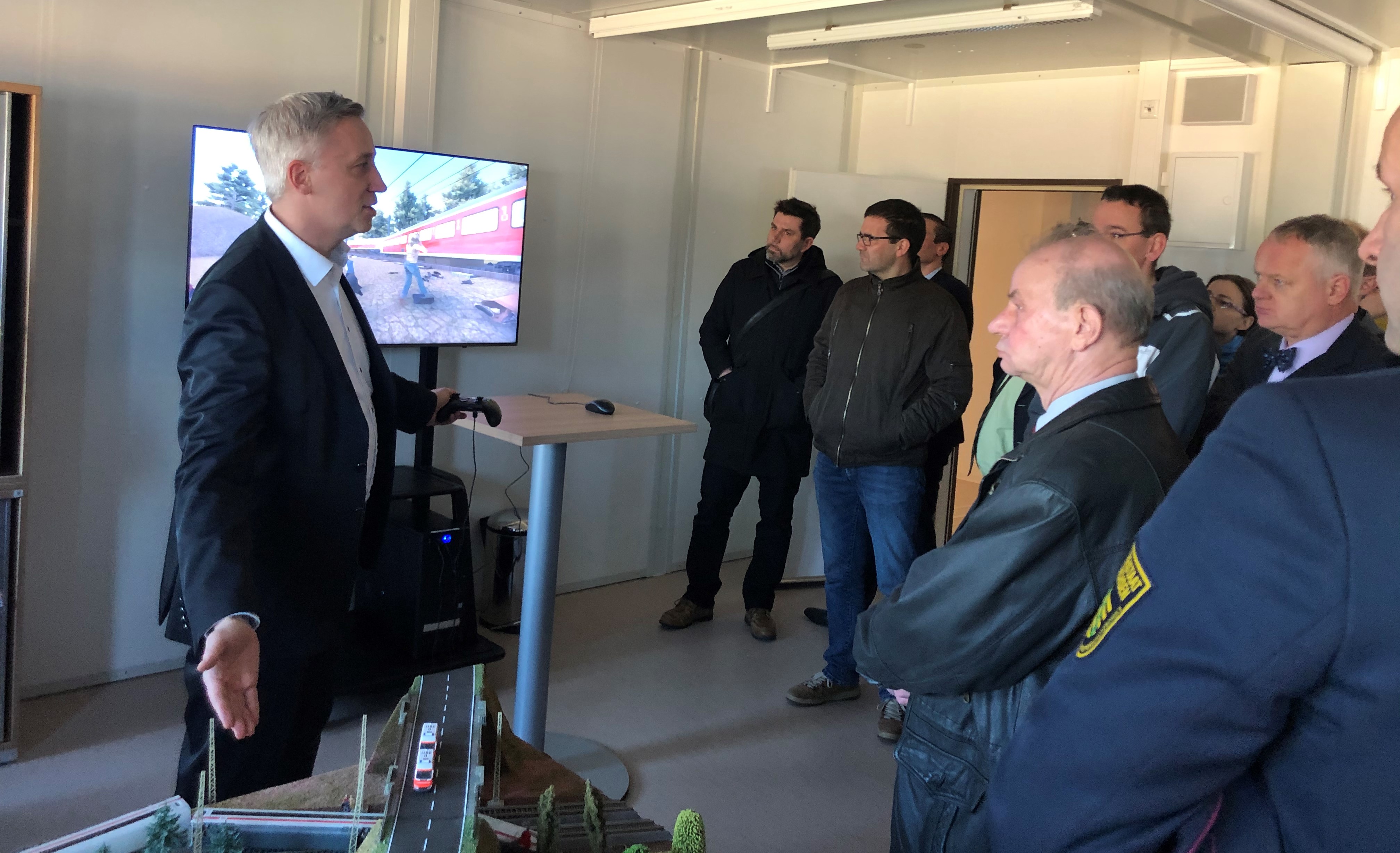 What initially brought LFS Sachsen to XVR Simulation was the search for a cost-effective and efficient way to train as many new incident commanders as best possible. Using XVR On Scene allowed LFS Sachsen to train more people in less time than through large-scale external exercises which require much time, planning and resources. They work hard to continuously improve their training methods and are always on the lookout for new and innovative tools and methods to give potential incident commanders the best possible foundation for their future work. In the future, they expect to expand their training modules to include more of XVR's platforms.
LFS Sachsen has every reason to be proud of their new status as Centre of Excellence, according to XVR CEO Joost Beerthuis. "XVR Simulation has more than 300 customers worldwide, and only 22 of them have been awarded the Centre of Excellence status. LFS Sachsen more than fulfils the criteria, and we are convinced that in the long term we can work on the development of even more intensive use of virtual reality."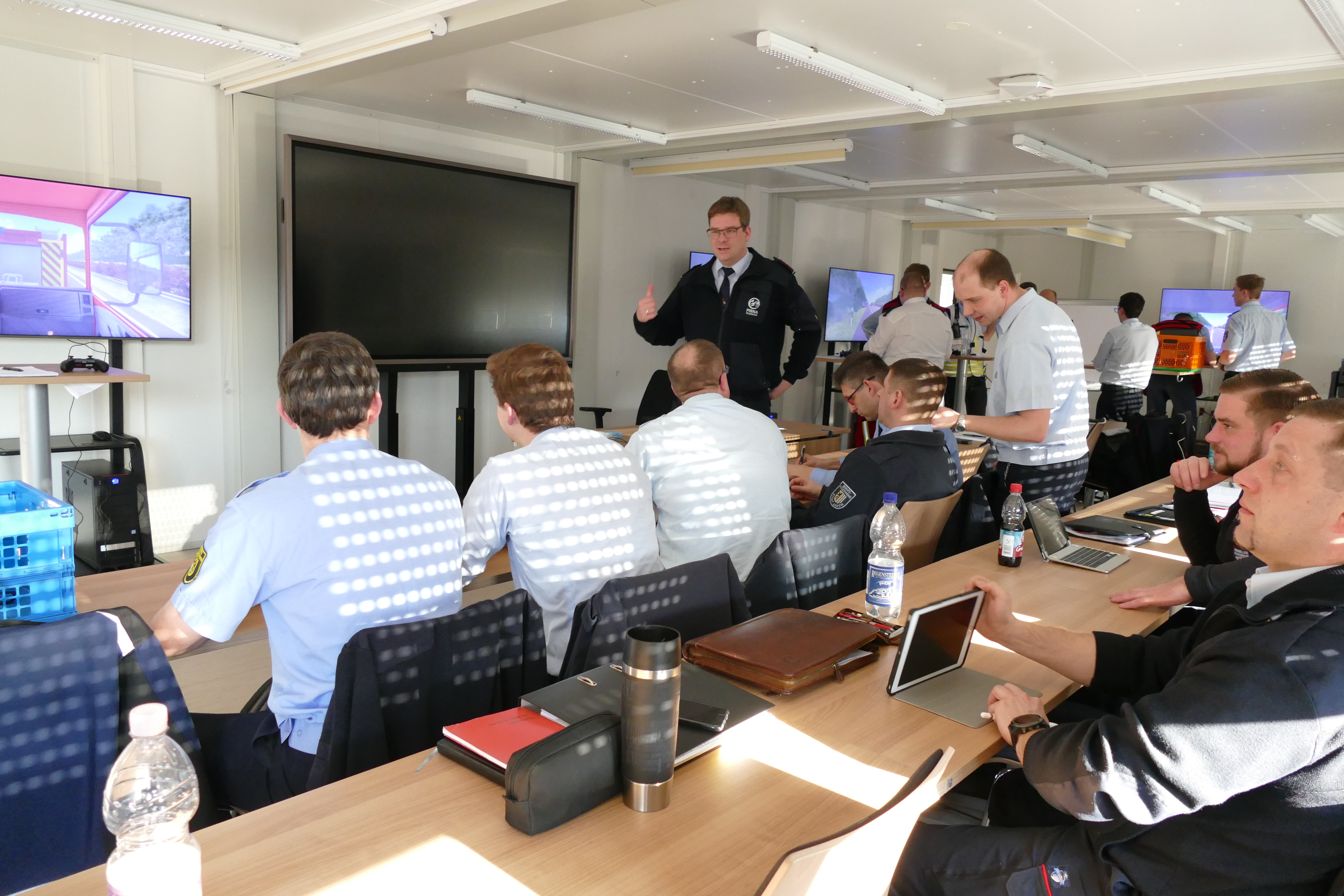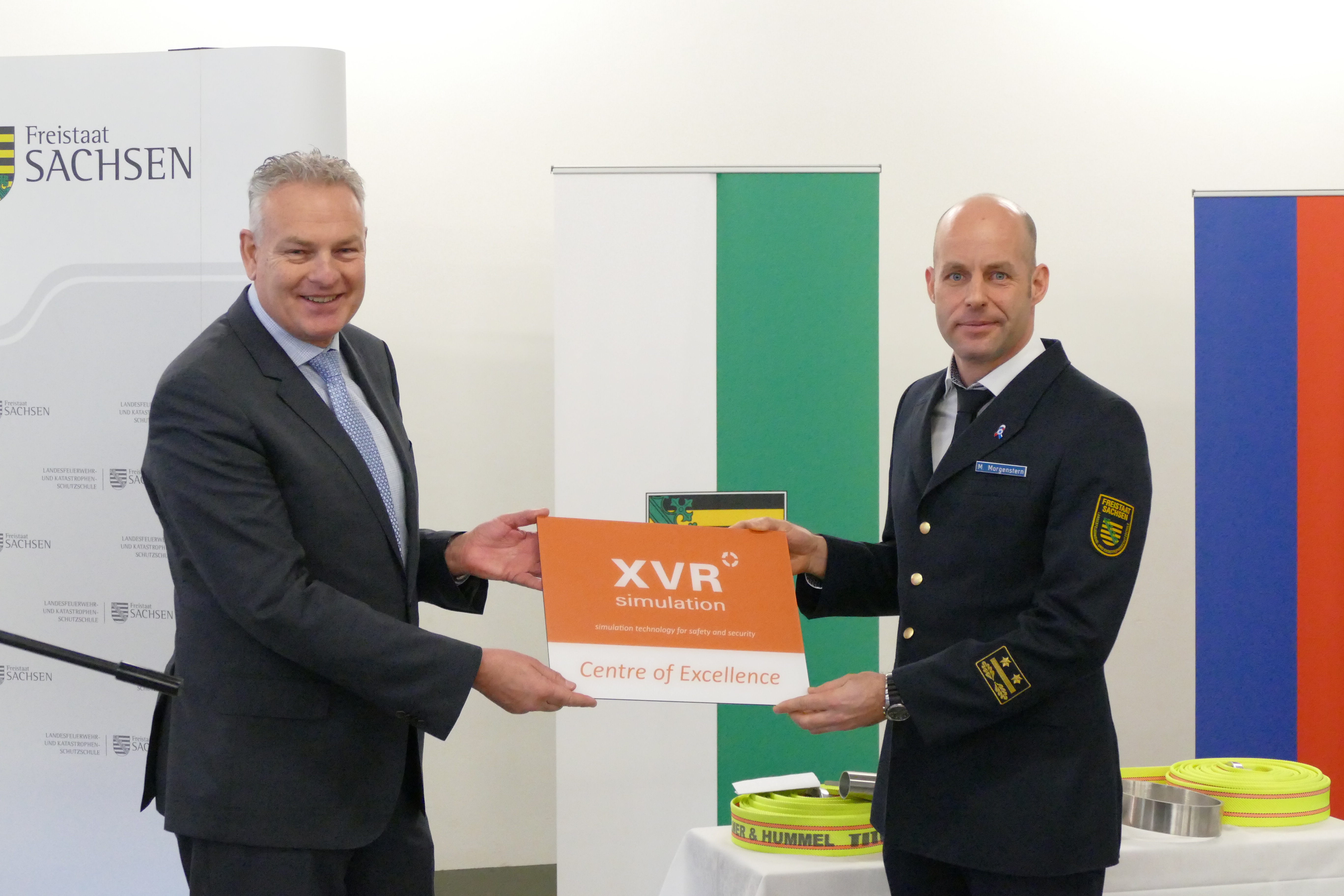 Overview