XVR demo at Red Knights MC EuCon
XVR Simulation gave a demonstration of XVR On Scene to the Red Knight Motorcycle Club for firefighters during their 40th annual convention, which this year took place in the Netherlands.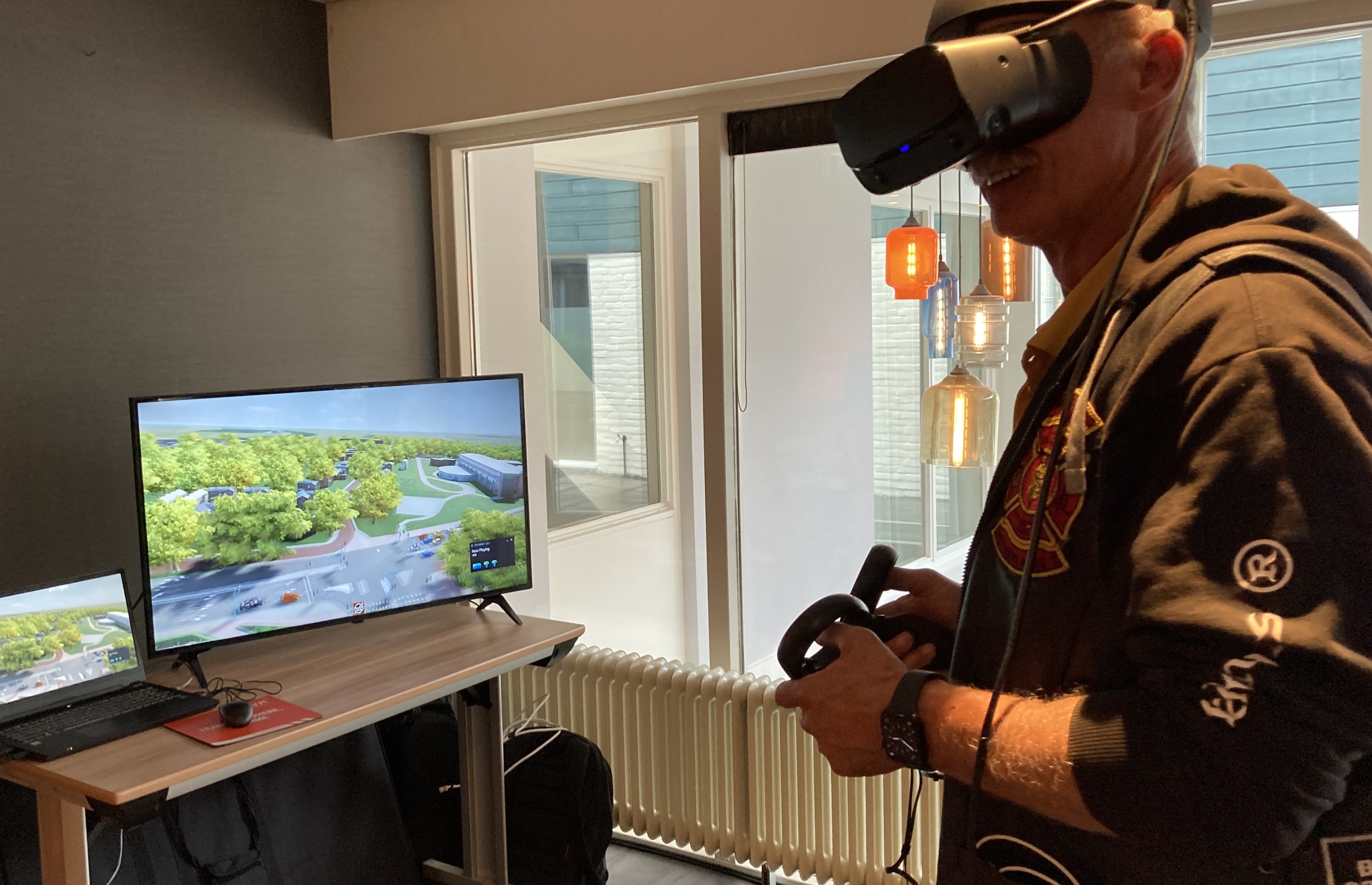 On Friday 9 September, representatives from XVR Simulation delivered a demonstration of our core product XVR On Scene at this year's Red Knight MC European convention in Oosterbeek, the Netherlands. A total of 370 members from 11 different countries, such as Belgium, Germany, Poland, Italy, Switzerland, Portugal, and Denmark, had come together to celebrate the 40th annual gathering.

Convention attendees were able to get a sense of the realism that 3D training has to offer by wearing a head-mounted display to explore different environments in XVR On Scene, including the sensation of standing on a ladder and flying in a helicopter. Using hand-held controllers, they could also employ the thermal camera to monitor or locate heat from a fire.
The overall reaction to XVR On Scene was enthusiastic, with attendees impatiently waiting their turn as word spread around the convention area. Retired firefighter and Dutch chapter member Anne Verboom said, "It's an amazing experience, using the VR goggles. It offers a lot of opportunities, and it's very realistic."
The Red Knights Motorcycle Club is an international motorcycle club for current, volunteer, and retired firefighters from around the world. There are currently more than 300 chapters with 9000 members worldwide. The single Dutch chapter was founded in 2011.
Overview