XVR facilitates the Virtual World Rescue Challenge 2021
XVR On Scene and the XVR Cloud were used to facilitate this year's World Rescue Challenge in Luxembourg – a yearly contest hosted by the World Rescue Organisation (WRO) in which their members compete against one another in solving a challenging road traffic accident. This year, the event took place online with the competing teams joining from all over the globe. The results of the challenge will be announced at the main event on 26 and 27 November.
Over the course of 3 days, 16 enthusiastic and excited incident command teams from around the world sat around a laptop or PC and connected to the XVR Cloud to participate in the World Rescue Challenge 2021. This year's challenge was supposed to take place in Miami, Florida, but it was decided to conduct a virtual event instead in anticipation of continued travel and event restrictions. The challenge was hosted at the soon-to-be-completed training centre of XVR user Grand-Ducal Fire and Rescue Corps of Luxembourg (Corps Grand-Ducal d'Incendie et de Secours) in Luxembourg.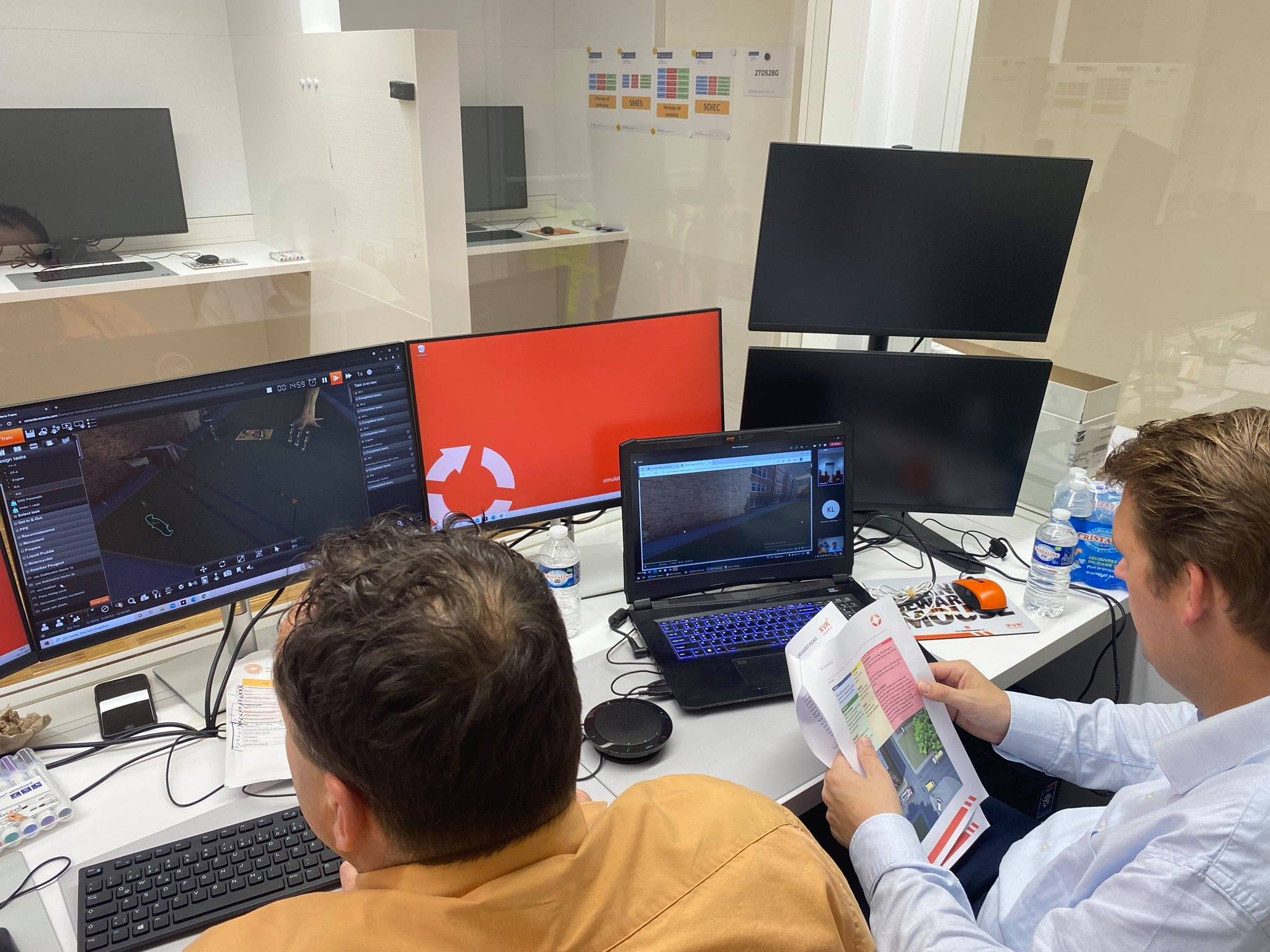 Joining from such diverse countries as Mexico, Australia, France, USA, Taiwan, Ireland, Colombia, the UK, Germany, Luxembourg, and Brazil, each team had 25 minutes to complete a RTA scenario developed and operated by XVR Simulation. In less than half an hour, they had to solve the incident and prove their abilities to communicate clearly with one another and the XVR team (sometimes via an interpreter), their reconnaissance and decision-making skills, as well as their (virtual) triage skills. To ensure that each team would have the required knowledge level, at least one engineer, medical response worker, and incident commander had to be present in each participating team. The XVR team, made up of Edwin van de Snepscheut, Emiel Stevens, and Léon van der Zwaluw, served not only as operators, but also as role players taking on the parts of dispatch, bystanders, crew members, and so on.

The connection was facilitated through the XVR Cloud and the browser-based application Nutanix, which allowed each team to run XVR On Scene on a virtual machine to complete the scenario. Microsoft Teams was used to allow everyone to communicate, and by sharing their screen, the XVR team could follow how the participants' scenario was unfolding. "Not everyone had experience with online trainings, so for many it was a new and unfamiliar exercise, and it was a brand-new way of learning," says Emiel Stevens. "It was a lot of fun to meet the different teams and see what solutions they came up with."
"It also just shows that virtual reality training and assessments really can be done remotely, even when people don't have any previous experience," says Edwin van de Snepscheut. "With a bit of help and guidance, XVR On Scene is quite easy to control with a mouse and keyboard. And you still have good team dynamics and discussions, even across screens and interpreters."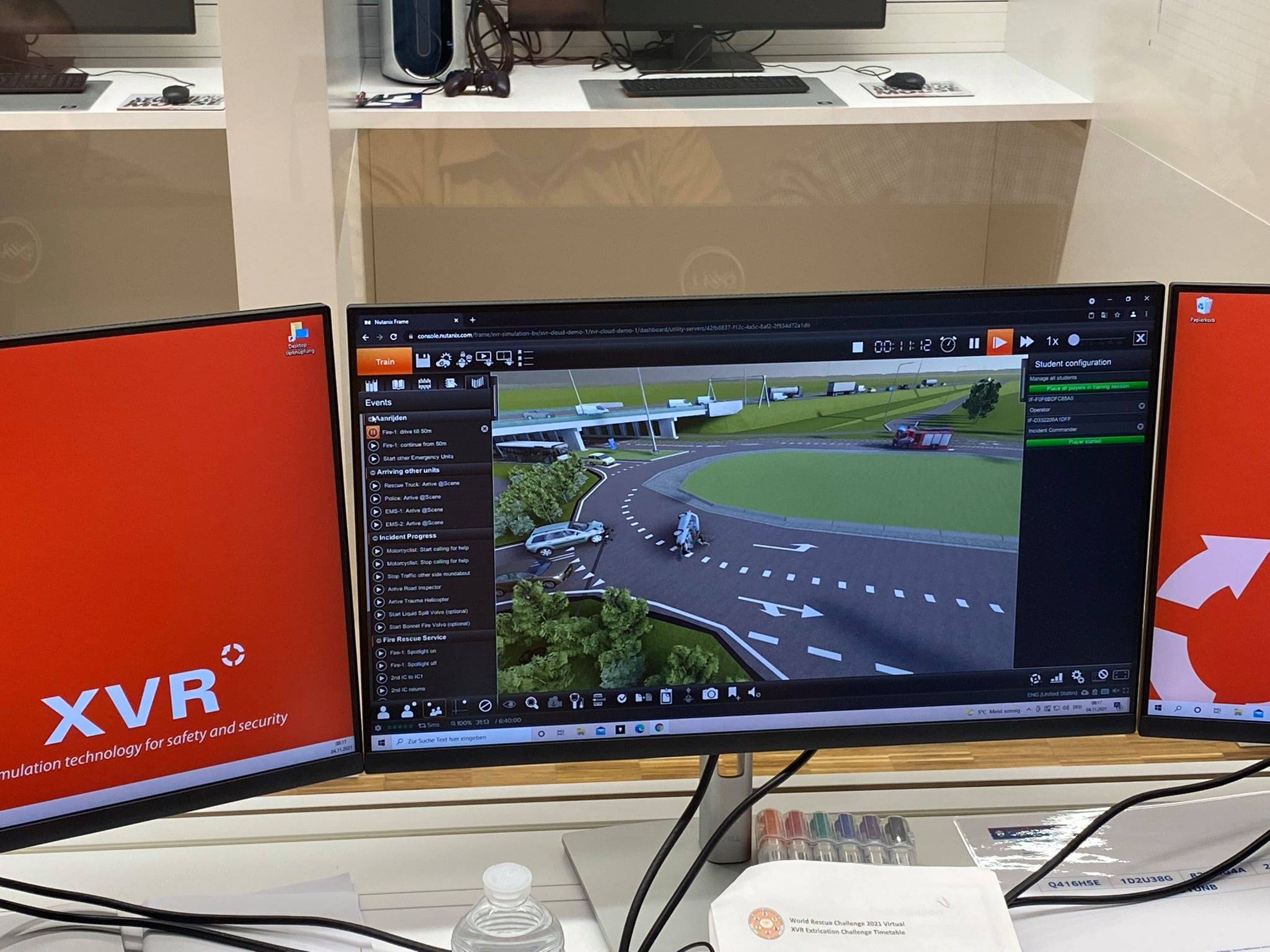 For the XVR team, the days brought pleasant surprises, unexpected challenges, and memorable moments. There were even some learning points that they were able to bring back for possible future software improvements. "It was a great experience for us," says Edwin van de Snepscheut. "To be able to meet and work with so many different agencies and colleagues from around the world, to have fun together, and to see that people are learning, that's really the best outcome we could've hoped for," he concludes.
All sessions were recorded, and members of the WRO will review each session and share the different approaches and strategies used, as well as the overall learning points and lessons learned, at the official virtual event, which takes place on 26 and 27 November. For an impression of how the sessions were conducted, click here to watch a short video from the WRO.
Overview