Blue Orange Wave preferred reseller
Global leader in virtual reality training software XVR Simulation B.V. has chosen maritime services provider Blue Orange Wave B.V. as preferred reseller for the maritime and offshore markets. In this role, Blue Orange Wave will be responsible for all global sales and support efforts of the XVR Platform in these designated markets.
XVR Simulation CEO Joost Beerthuis is excited about the newly formed partnership. "With Blue Orange Wave as our preferred reseller, we're able to offer the maritime and offshore market the same personal and flexible approach as our users have come to know us by. The people behind Blue Orange Wave have years of experience in the maritime and offshore market, enabling them to offer sound advice and tailor made solutions to users."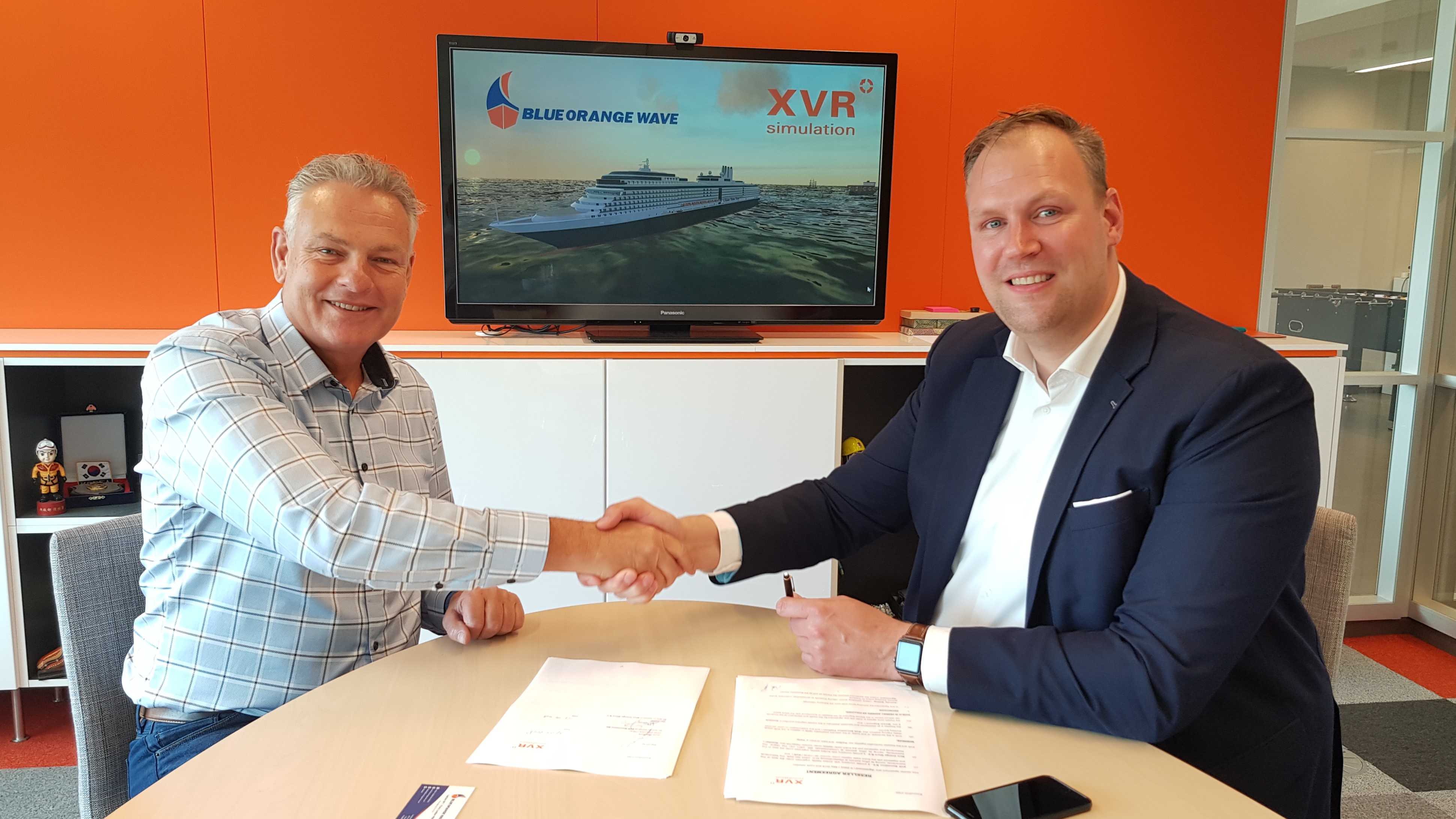 Tim Lodder, CEO of Blue Orange Wave, is looking forward to continue the maritime and offshore efforts of XVR Simulation. "Blue Orange Wave and XVR Simulation share a common mission to enhance the knowledge and expertise of maritime safety & security professionals to improve their preparedness for any incident or disaster. The XVR Platform has a proven track record and is already active in these industries. We are looking forward to extend our services to a wider group of users worldwide".

XVR Simulation has chosen Blue Orange Wave as preferred reseller for the maritime market for their extensive range of services it provides. Tim Lodder: "Blue Orange Wave offers solutions specifically designed for maritime safety and security professionals. We'll support them with software implementation, scenario development or advice."

Joost Beerthuis is very confident about the partnership: "Combining the flexibility and user friendliness of the XVR Platform with the knowledge and experience of Blue Orange Wave results in the best possible solutions for existing challenges in the maritime and offshore markets, especially in the fields of Safety, Security and Environment."
Overview